Remember kids – if you have a cam cover powder coated – take the baffle plate out and check for debris before you fit it!!!!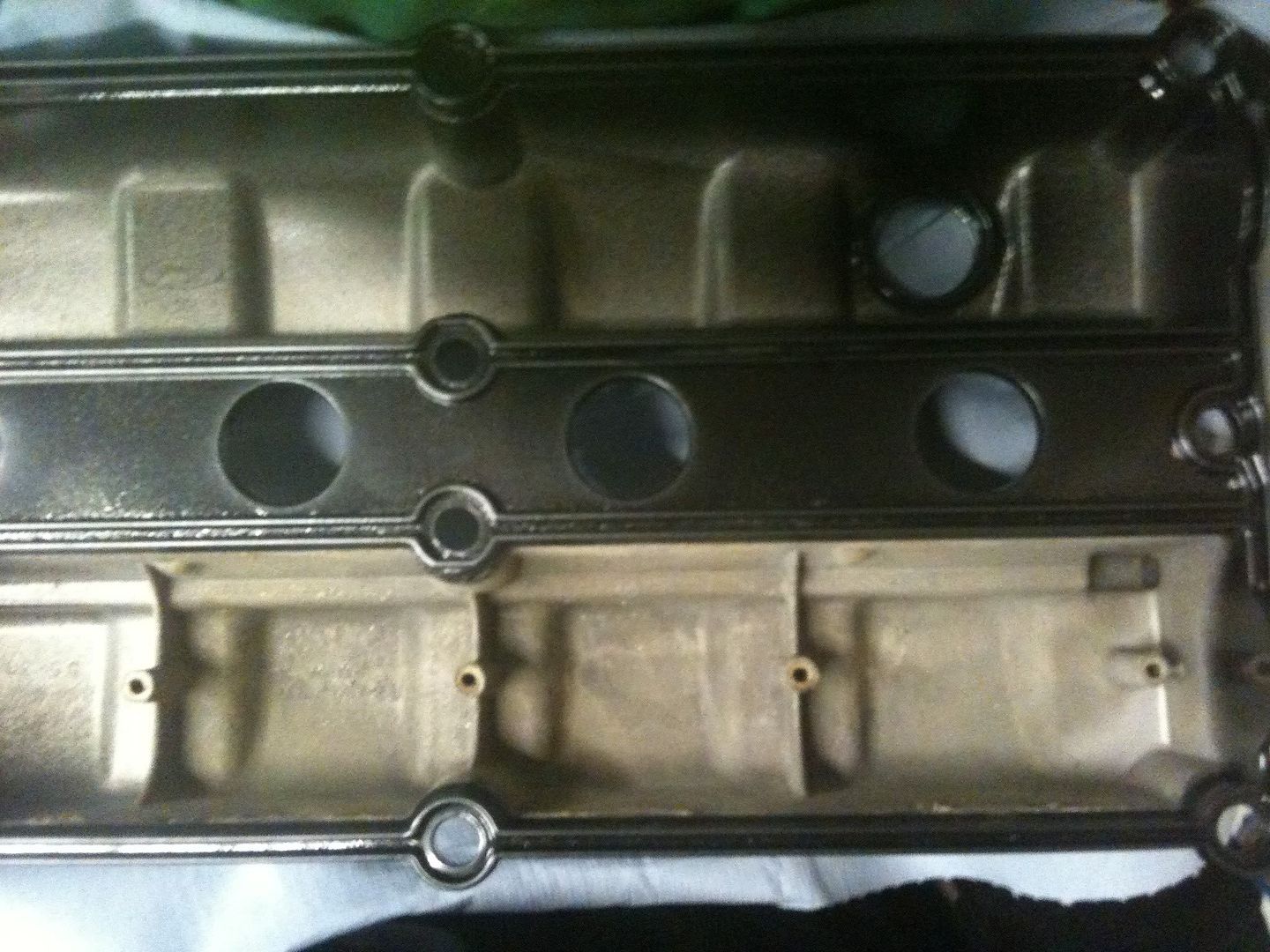 This was what i found…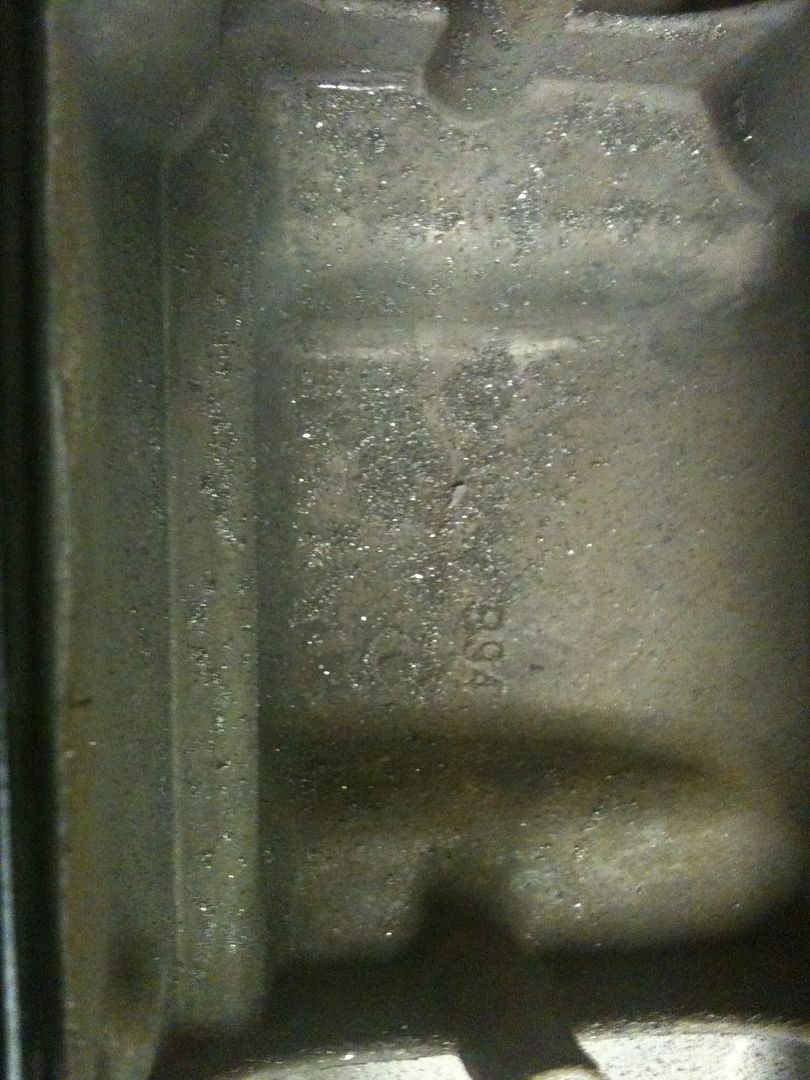 After a very thorough clean: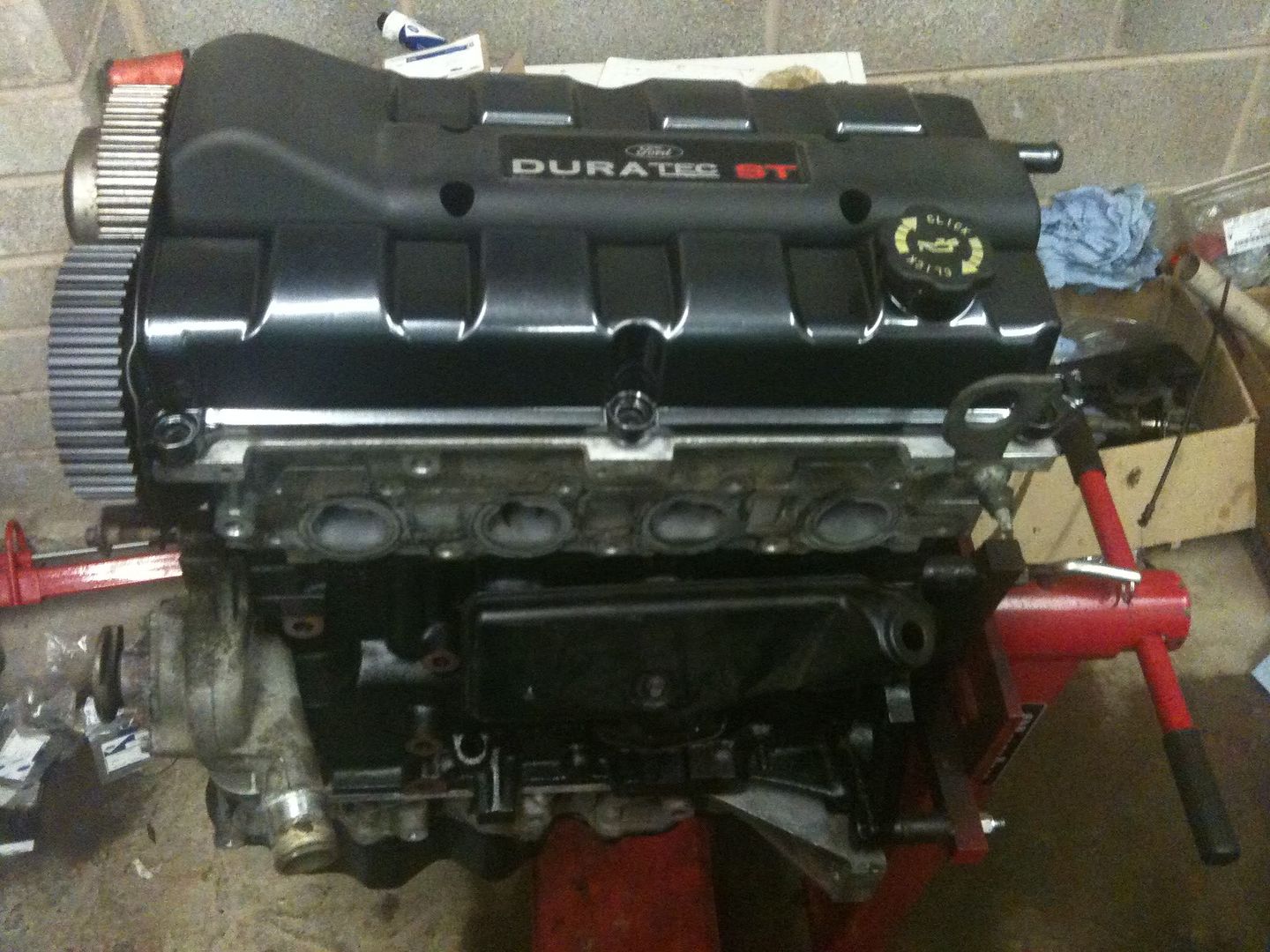 As it was 10pm by this point I called it a night 🙂
Hopefully tomorrow i'll get the engine dressed and the cams timed in etc.
~~~
Well, a few pics from todays work:
Started out with timing the cams in – dialled them to standard positions first: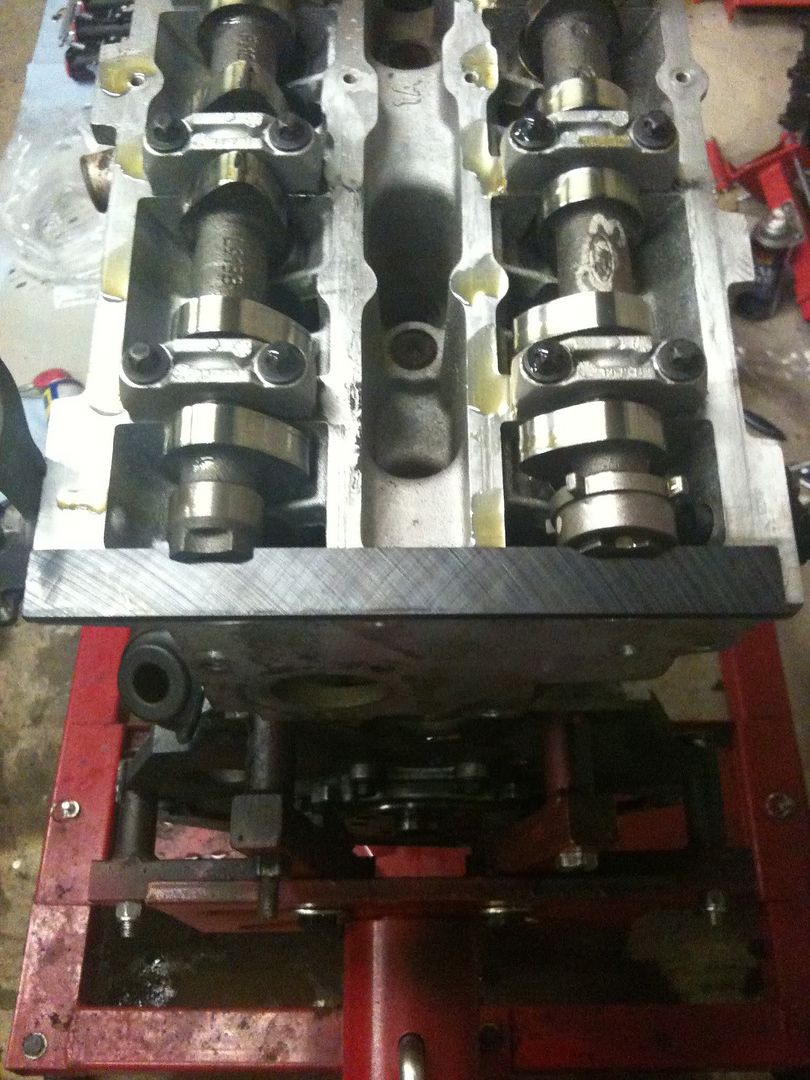 Then dialled them to specified peak lift figures: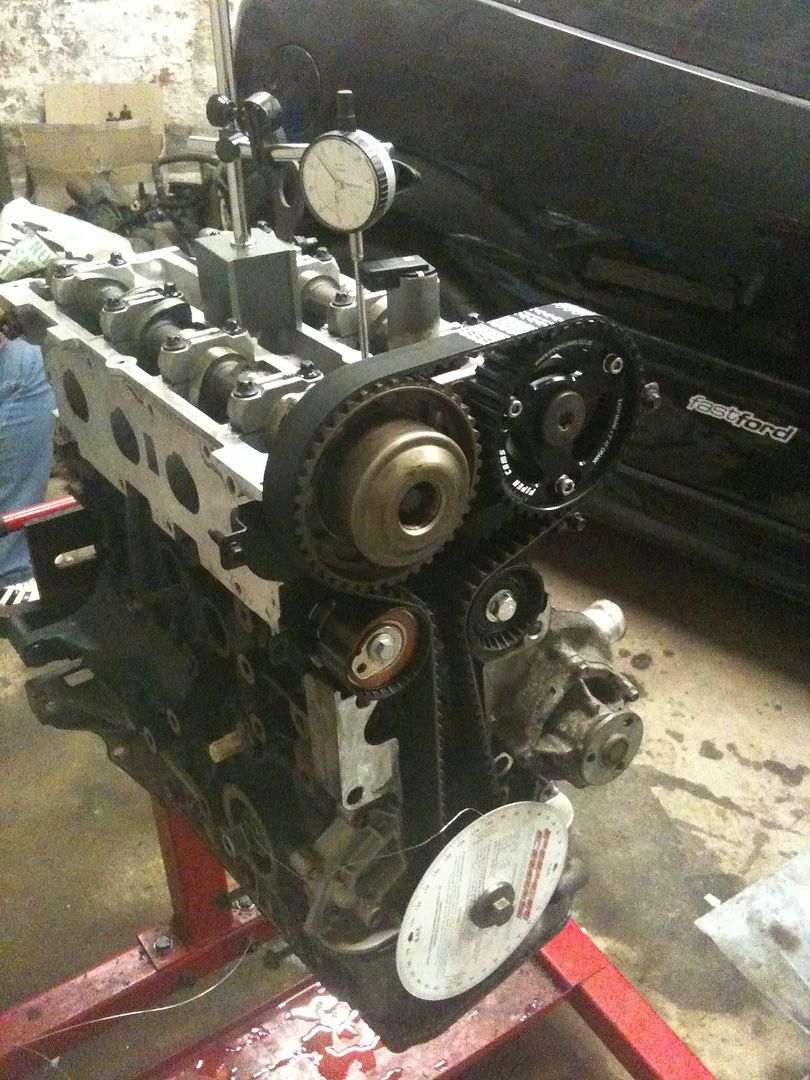 After some tweaking and modifications – on went the throttle bodies:
Then the exhaust manifold and heatshield: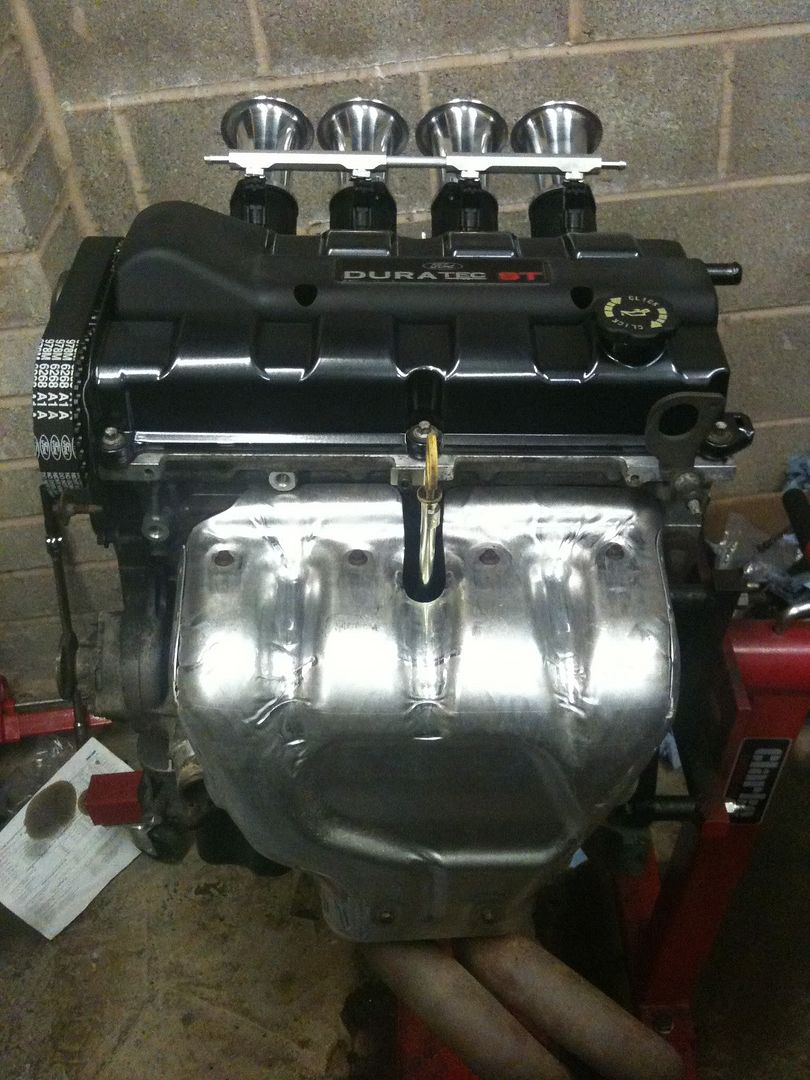 So tomorrow is only pumps, alternator and an auxiliary belt away 😀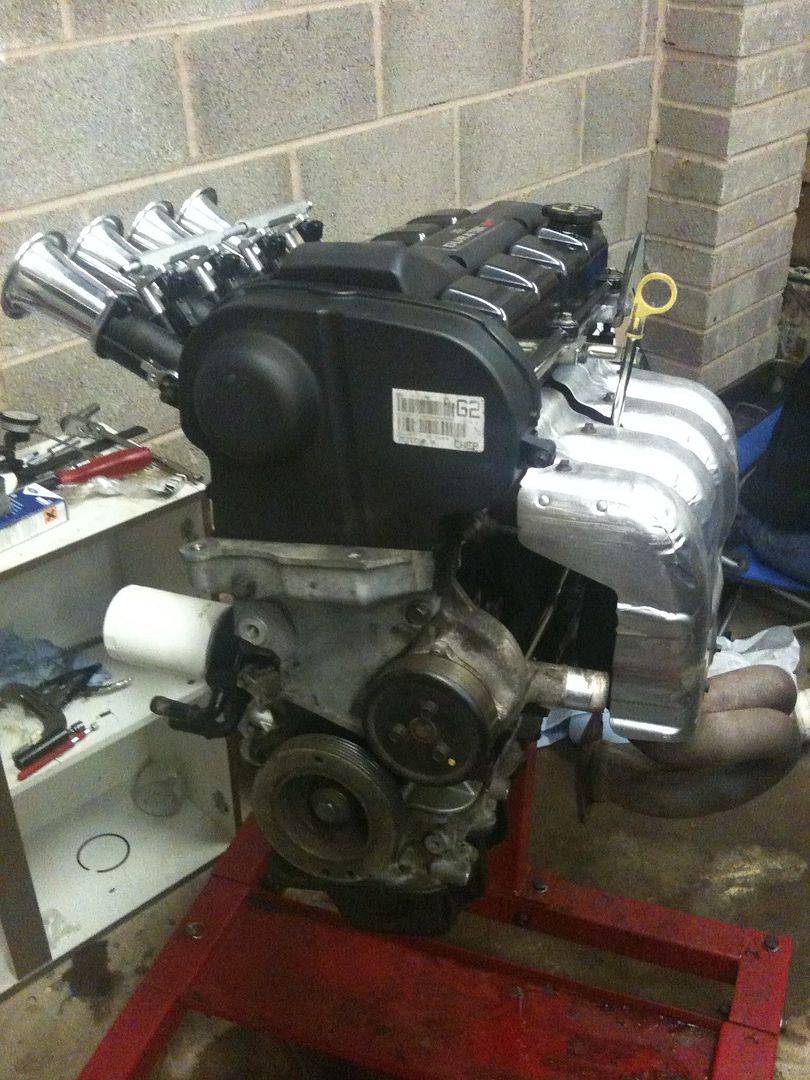 Q: those trumpets look huge. Will they fit?
A: I have raised concerns regarding fitment and even tried ordering shorter trumpets – the supplier remains adament that they will fit.
As soon as we have the ECU and wiring loom (been on order 6 weeks now!) then i'll do the appropriate installation mods and then the engine can be fitted – then we'll see how it fits…
It is also going to run filter socks as well just to stop any nasties making their way in!