Q: sorry to sound stupid but i thought tb's would give more than 30bhp gains? I know 30bhp is a fair wake but still thought that would or does it depend on cams and remap too??
A: Lets remember that ST170s are VERY rarely even close to 170bhp out the box. Most dyno days have shown them to be around 155-165bhp on Dyno Dynamics rollers.
The ST170 engine was pretty 'warm' from the factory and as such, it is harder to tune. Throttle bodies give more of a gain on a standard 2.0 blacktop as they were a lot milder from the factory.
Don't forget, naturally aspirated horsepower is the hardest to find!
With the cams, the revs, the bodies and some aggressive mapping, we might see anything up to 215bhp… But if I promise 200bhp, then there won't be any disappointment.
~~~
Just a quick update:
Got everything back from the machine shop today – as some of you will know, the original plan of using a donor engine didn't work out… 🙁
So, the crank out of my old engine and some spare rods and pistons i'd sold to Dave Murphy a few months ago were bought back and have formed the basis for Adams new engine 😀
~~~
Picked up the freshly honed and cleaned block, skimmed head with the Piper Cams in (after big dramas over valve clearances!):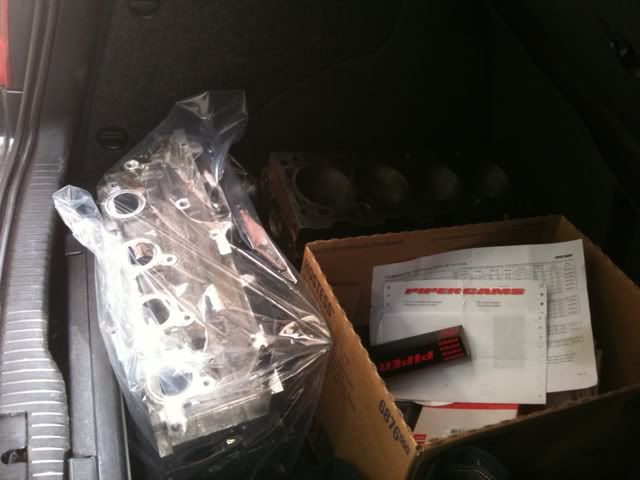 New piston rings, big end and main bearings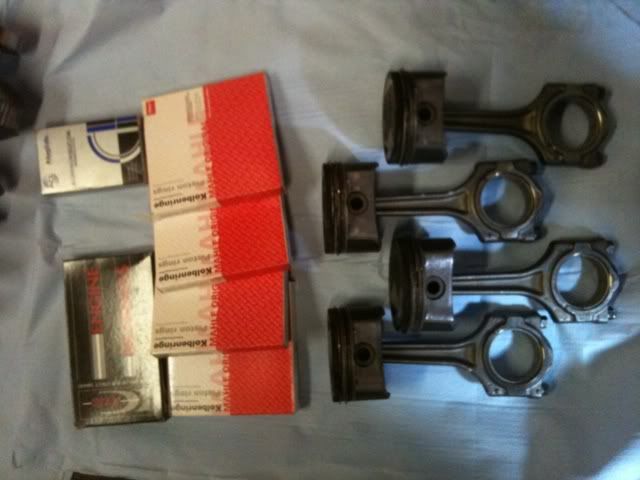 And a lightened and balanced crank…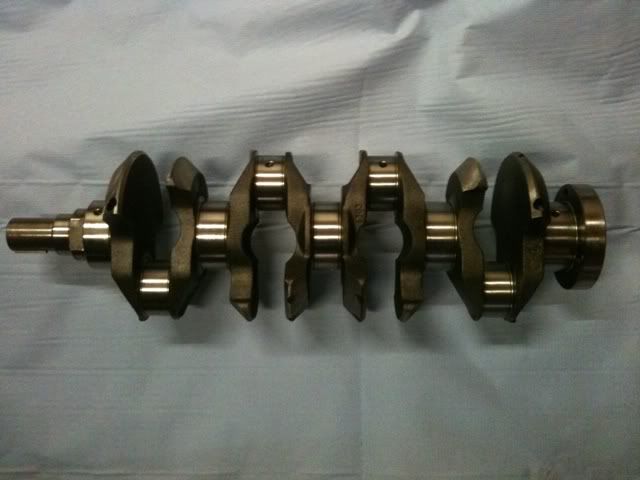 Cleaned all remaining flaky paint/surface rust off and masked up: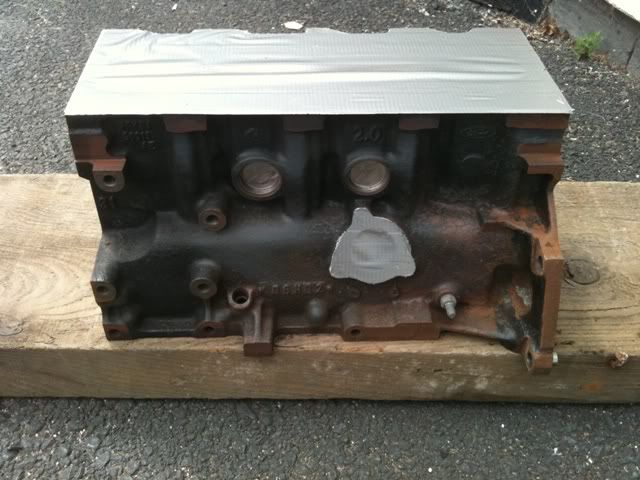 And applied lots of light coats of hammerite hammered black: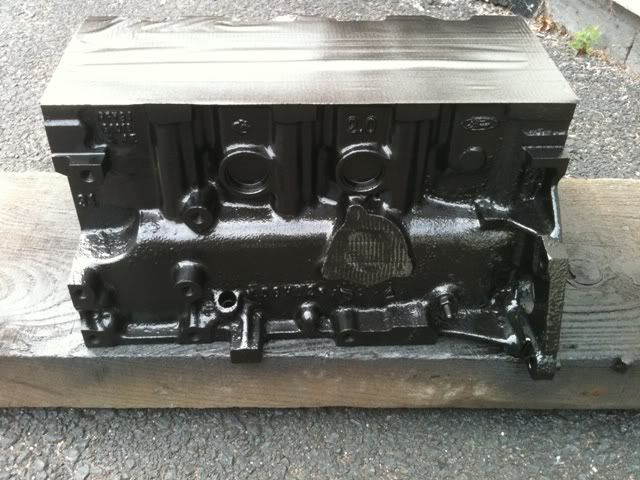 Just waiting on the last few bits now and hopefully can start the build on Tuesday 🙂