Well, after Adam asked me to have a look at the 'funny noise' coming from the engine, I said that I suspected it had spun a big end bearing, probably on number 4 cylinder…
So – was I right?
First job… Engine out!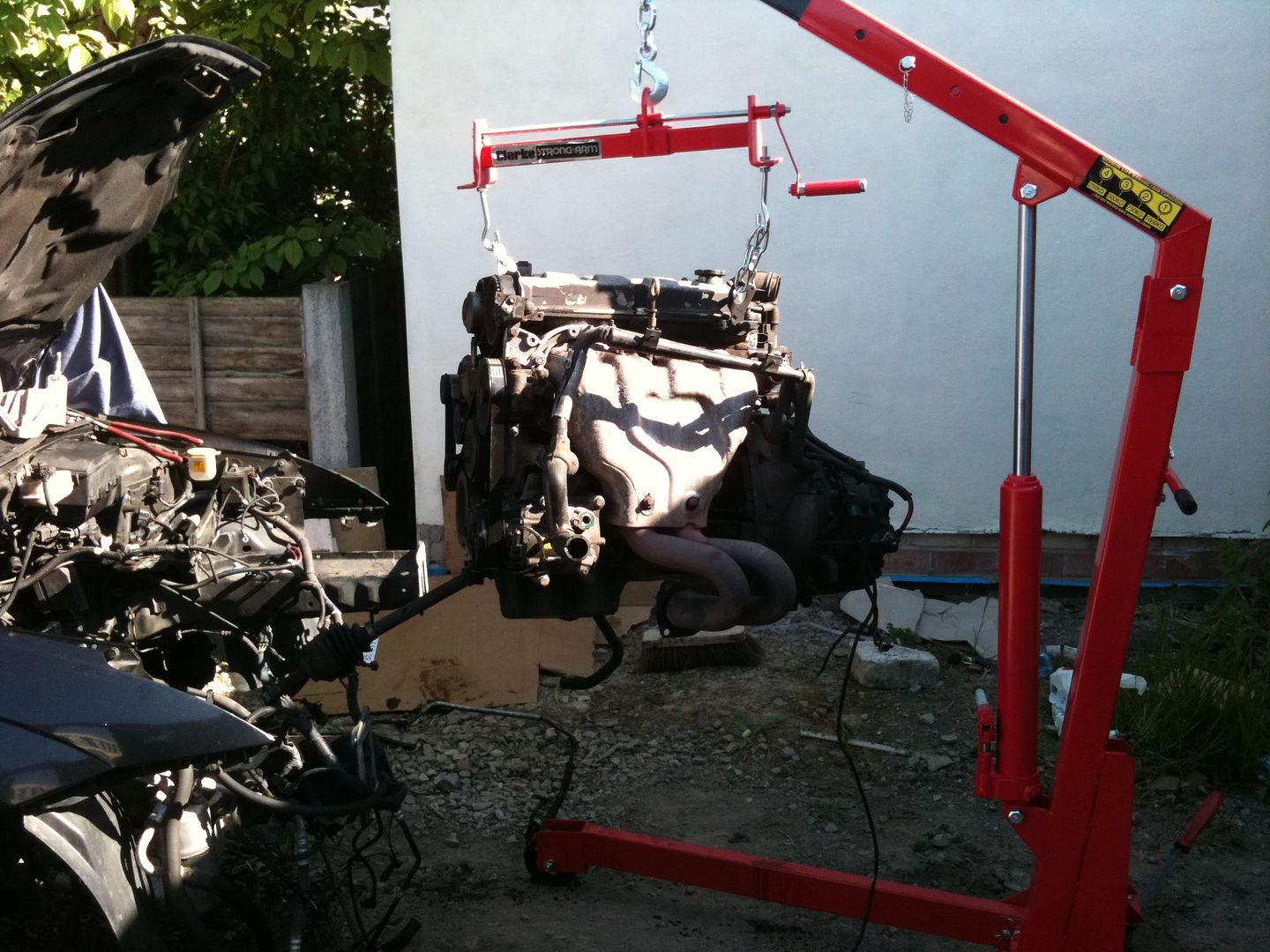 On a stand: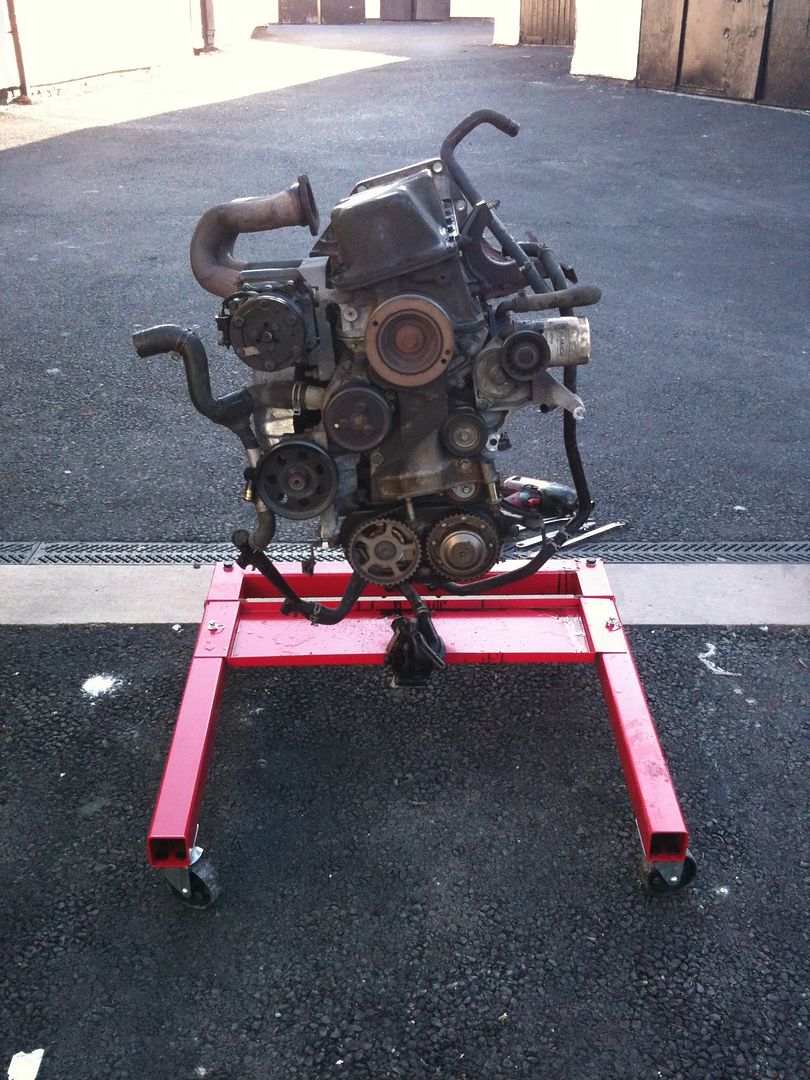 Sump bolts undone: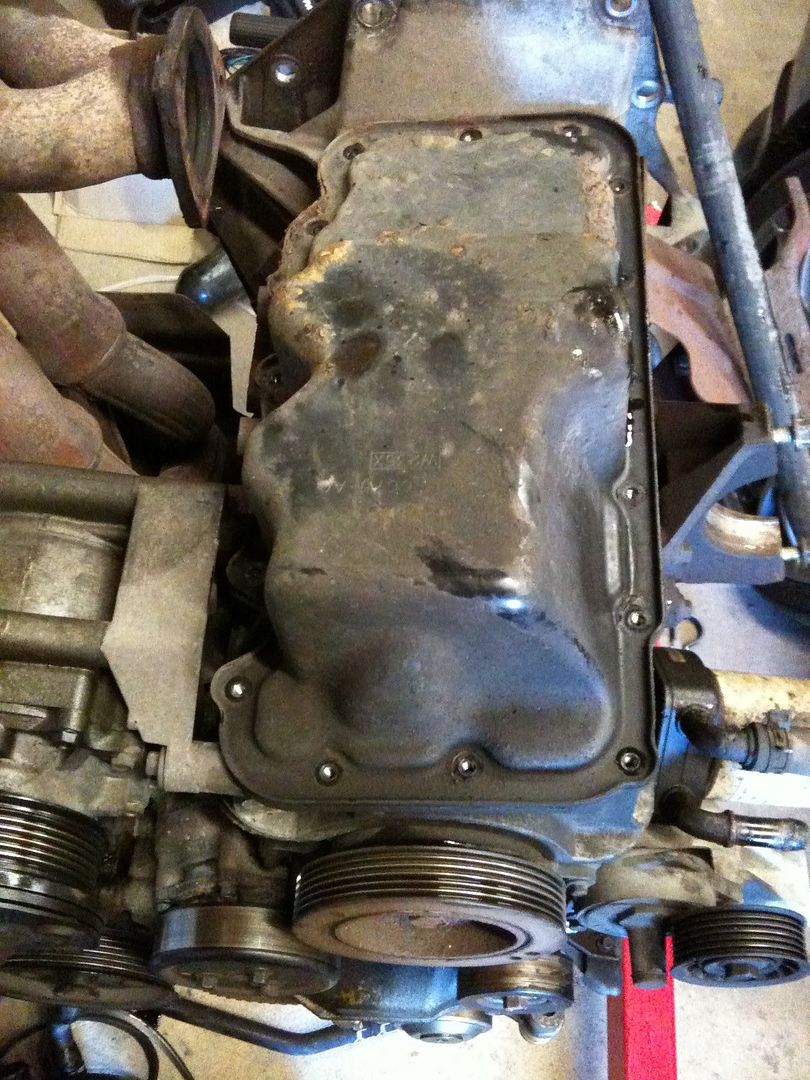 Sump off – and full of bearing!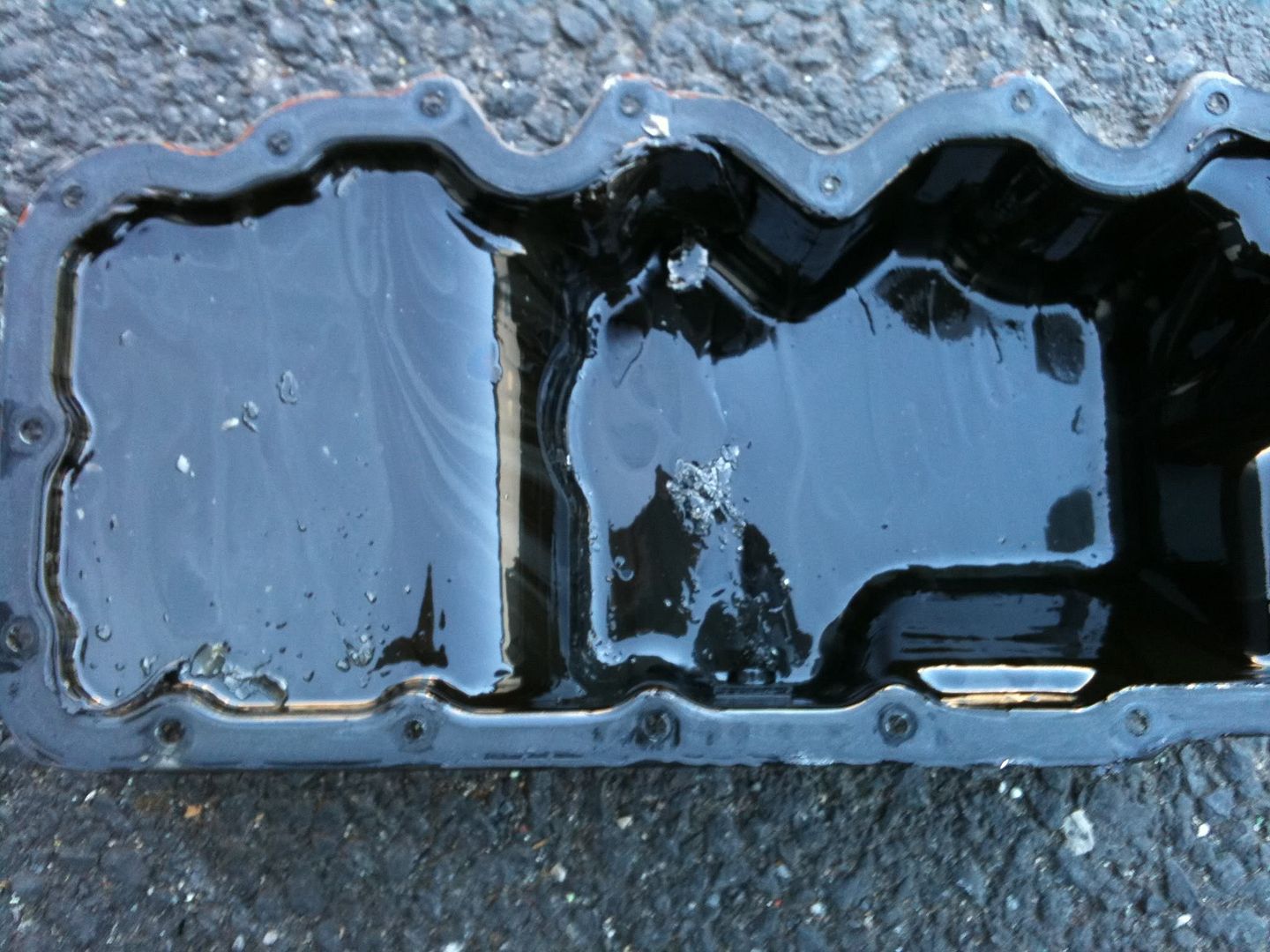 As was the oil pickup: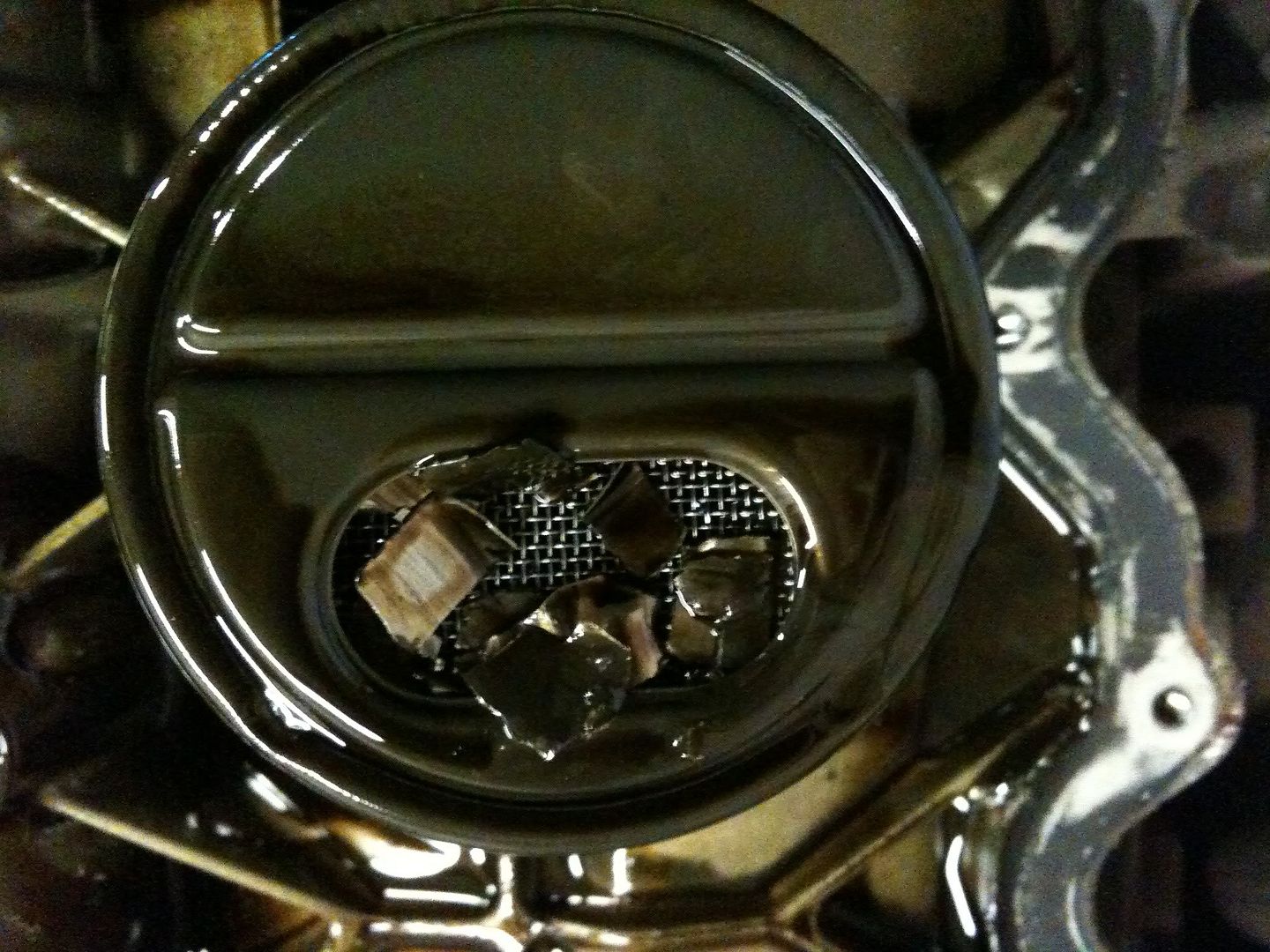 Then it was off with the intermediate section and time to undo the rod bolts: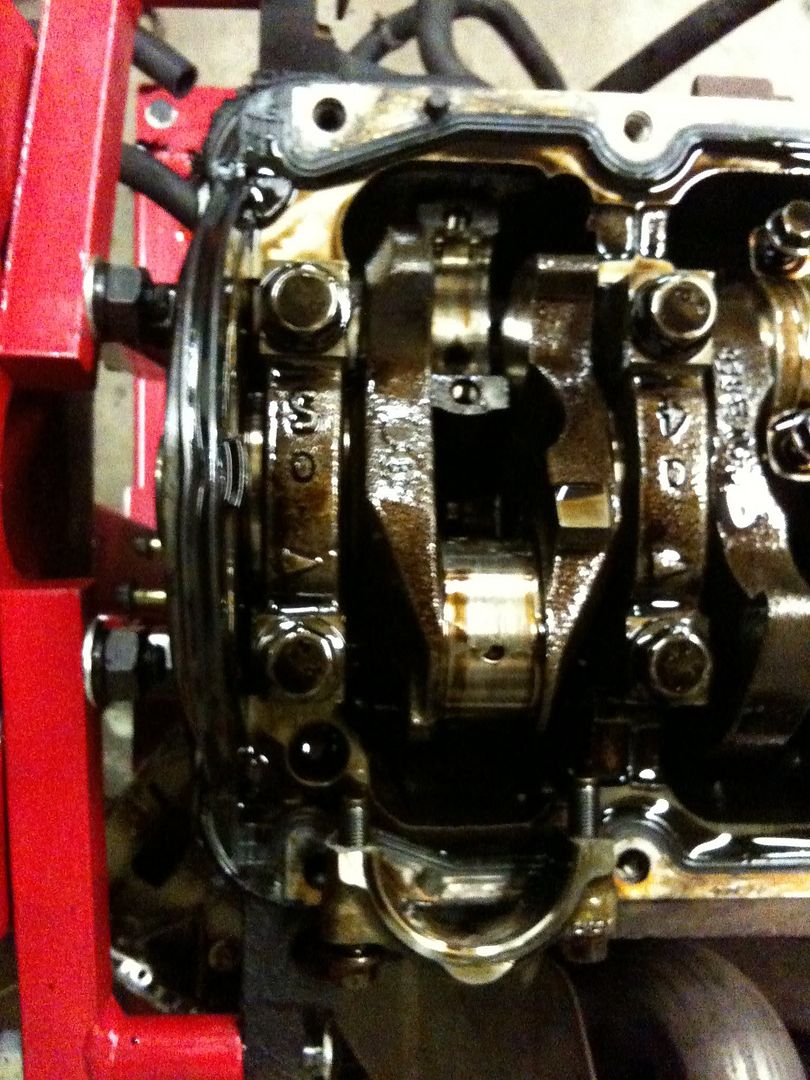 As suspected – number 4 was the culprit!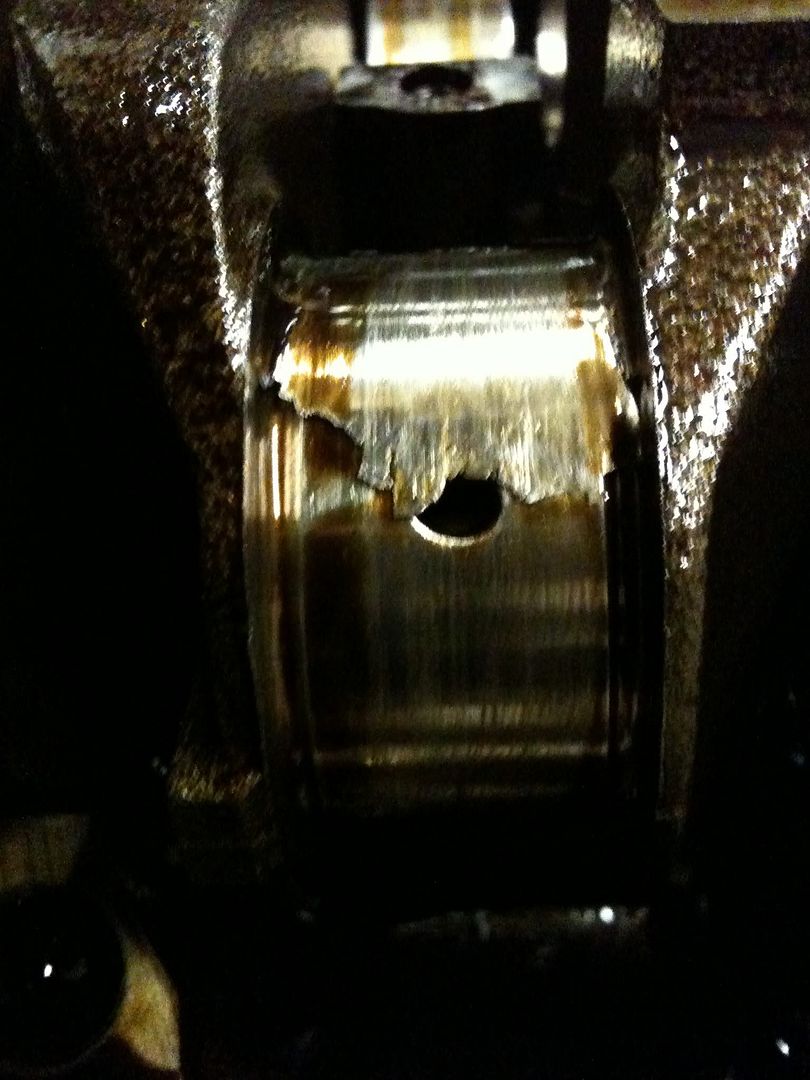 Which when picked out…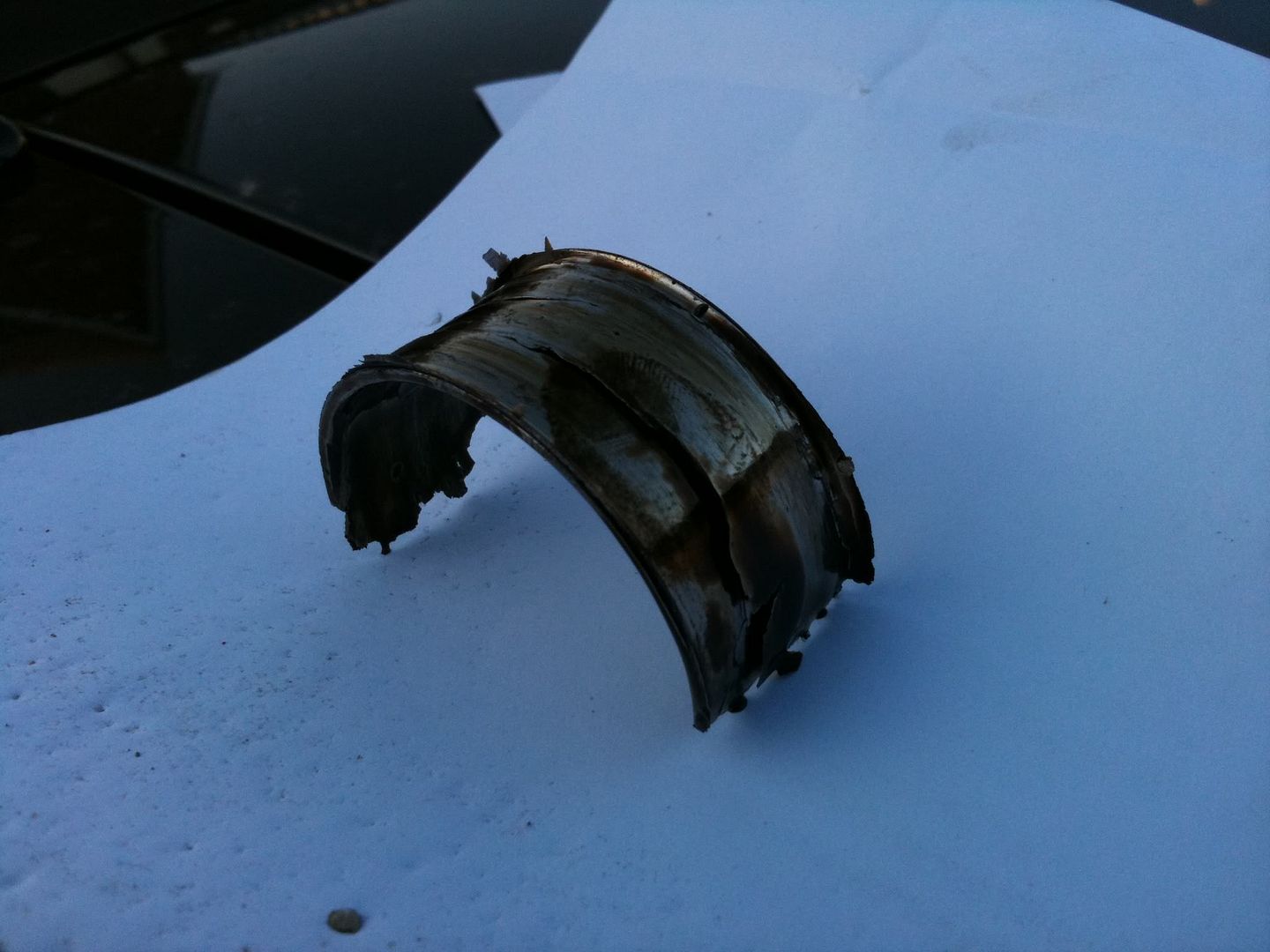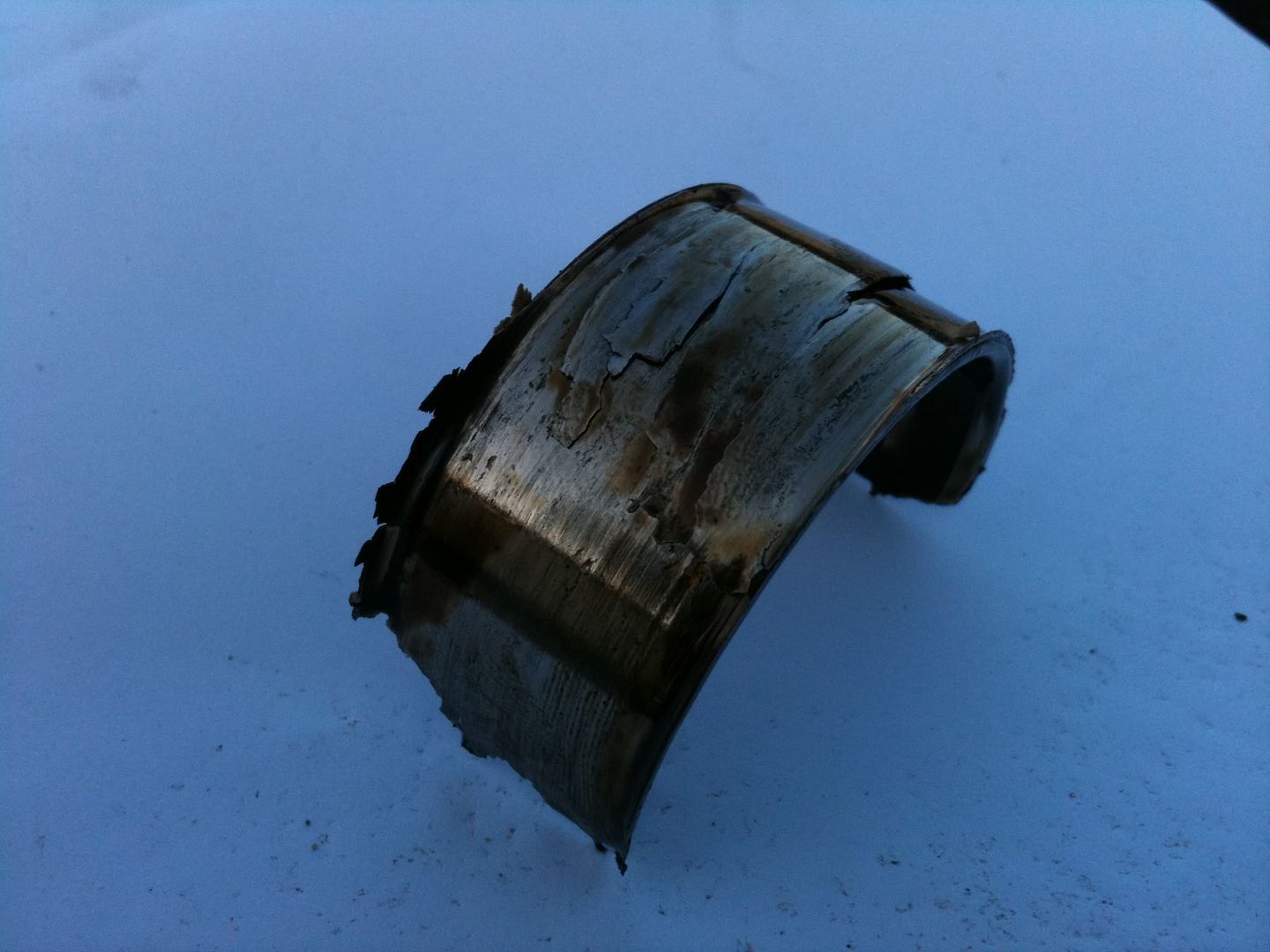 Keep an eye on this thread as it isn't a standard engine that's going back in…