Q: is it loud?
A:Noise – yes 🙂 🙂 However, if Adam isn't happy with it then futher mods are an option in the form of an airbox setup, but time and finances have dictated that we'll explore this route first…
Q: can water get in?
A: Water – the plastic section butting up to the ITBs is deliberately stepped up to avoid water dribbling off the filter and into the trumpets. Water mist being sucked in is of no real detriment to the engine, when the filter gets soaked it will just run off and drain away as normal.
Don't forget, the ITBs can breathe naturally from the ambient air flow in the rear of the engine bay, this mod is to provide a 'pocket' of filtered low pressure air. If the filters gets wet and restrictive, then the ITBs will just breathe ambient air.
With the standard bulkhead there the filters were butted up tight against it, they would have been choked – this way they literally have space to breathe.
~~~
Not the greatest of updates – some good and bad news 🙁
Finished off loads of niggly little jobs today, wiring lambda sensors in etc. and got to the bottom of a charging issue which required a replacement alternator.
Fired up, balanced the throttle bodies, adjusted the linkage, did the idle mapping etc. and all was going brilliantly.
Set off for a short drive round the estate and literally within less than a mile it just 'stalled' at idle. Very strange I thought… Went to crank it over again and it whirred over like the spark plugs had been taken out…
A wave of horror washed over me as deep down I knew there would only be one cause of a compression loss like that – cambelt…
Sure enough, upon removal of the cambelt cover, the cambelt tensioner location tang had somehow managed to 'come off' and the belt had lost tension.
Why? Not sure. Wish I knew! It appears to have just failed 🙁
Having spoken to Ford their response was "Ford parts aren't warrantied for use on modified engines". So, tomorrow i'll retime the engine, put a new tensioner on and compression check it to see where i'm up to.
I stand by my engines though, so the good news for Adam is that this will get sorted ASAP and at my expense 🙂
~~~
Big update!
Cause of the problems!
Head off: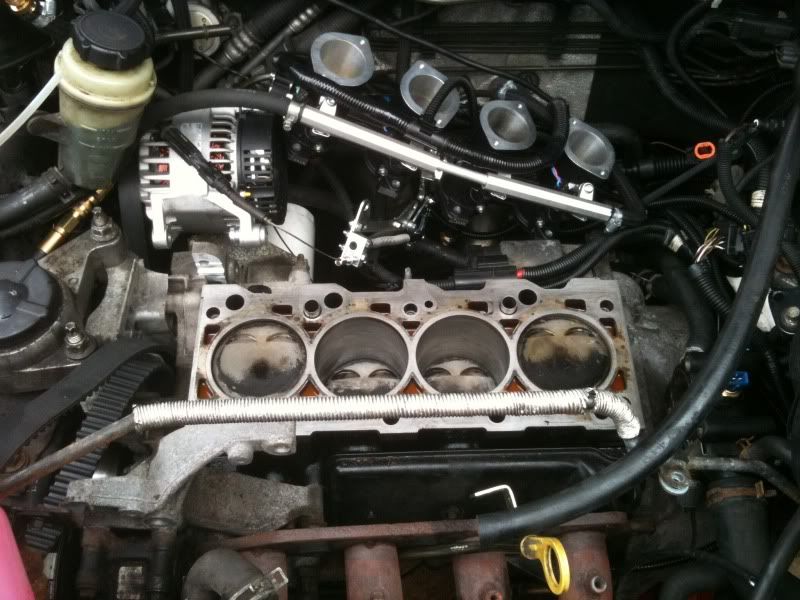 Head back from the machine shop with 8 new inlet valves: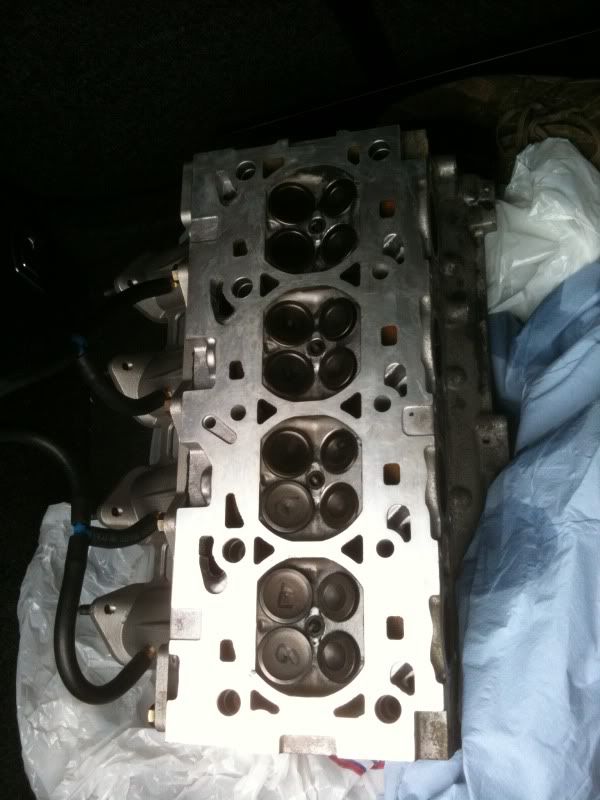 Another new head gasket: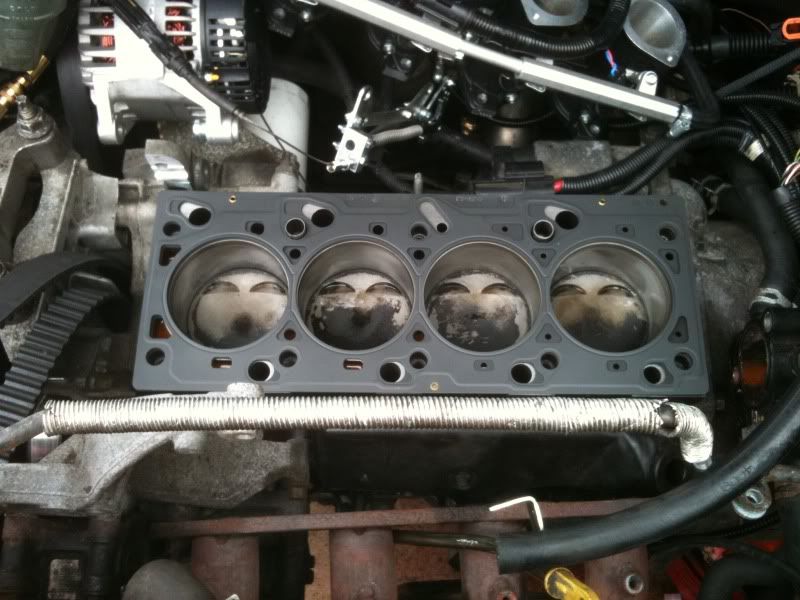 Built back up!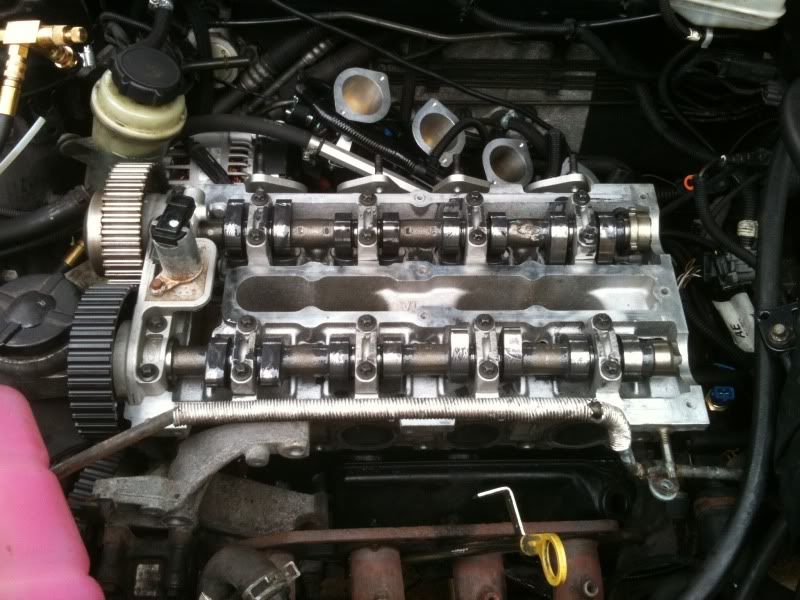 Different tensioner this time…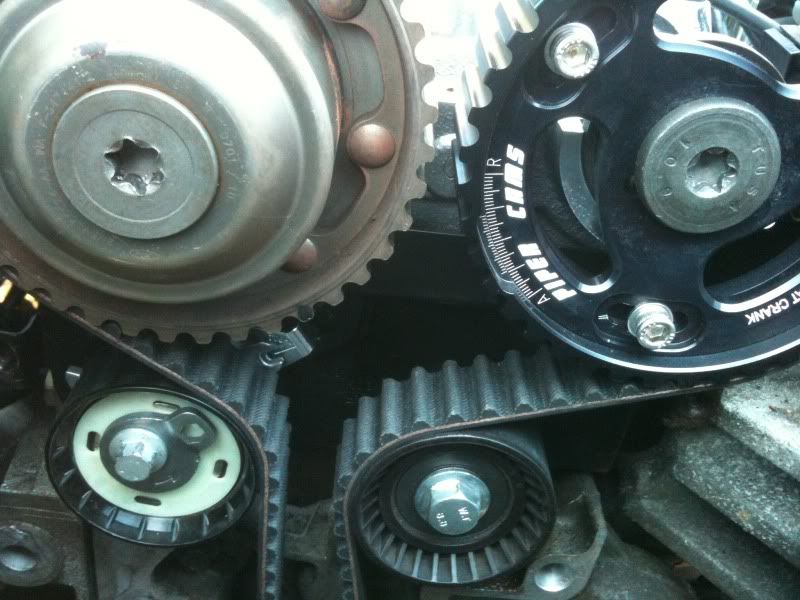 And a little bit of magic later…
http://img.photobucket.com/albums/v208/STslayer/th_runner.jpg
P.S – If you click on the last picture – it's actually a video 😉