I've just received another e-mail from Virgin Media regarding their half price & free installation offer, which ends on 28th September.
Typically, deals like this won't appeal to me as I am happy enough with my current providers, however Virgin Media have opened this up to existing customers as well as new ones.
Here is the e-mail: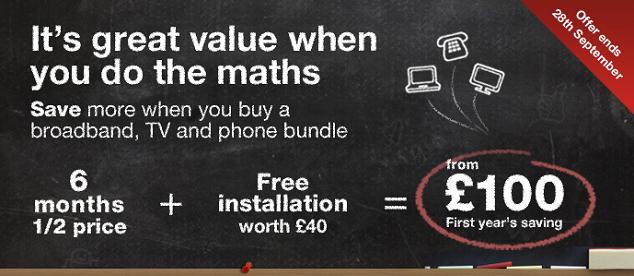 Existing Customers

Add broadband, TV or Phone XL to your package and you'll get the new service half price for six months. So, just follow the links below to choose the right deal for you.

[maxbutton id="4″]

New Customers

It's simple – just buy a TV and phone bundle, or a bundle with TV, phone and broadband before 28th September and you'll get the first six months half price plus free installation.

[maxbutton id="5″]
If you're interested in the deal, the buttons above will take you to the appropriate page on Virgin Media's website.