UPDATE: 2013 -2014 academic year, 9 month student broadband deals are live on the Virgin Media website:
Virgin Media have announced their 2011 student broadband deal will be available to order from 14th August.
Virgin Media 9 month student broadband
You can order the 9 month student broadband package directly from the Virgin Media website.
Packages include:
10Mb broadband (9 month contract) for £21.00 per month; and
30Mb broadband (9 month contract) for £28.50 per month.
This offer does not apply to 50/100Mb fiber optic broadband, however students are eligible for 9 month deals on a variety of broadband, TV and telephone bundles.
Sign up on-line for additional savings
For the time being, anyone ordering on-line is eligible for free installation / activation, worth £20.
Why Virgin Media?
Virgin Media will offer a 9 month contract, as opposed to the 12 month minimum term contracts available through other ISPs.  Just remember that you have to contact Virgin Media at the start of the 8th month of service to confirm cancellation at the end of the 9th month. This is fairly well published but many students are caught out and end up paying for a month they don't actually need.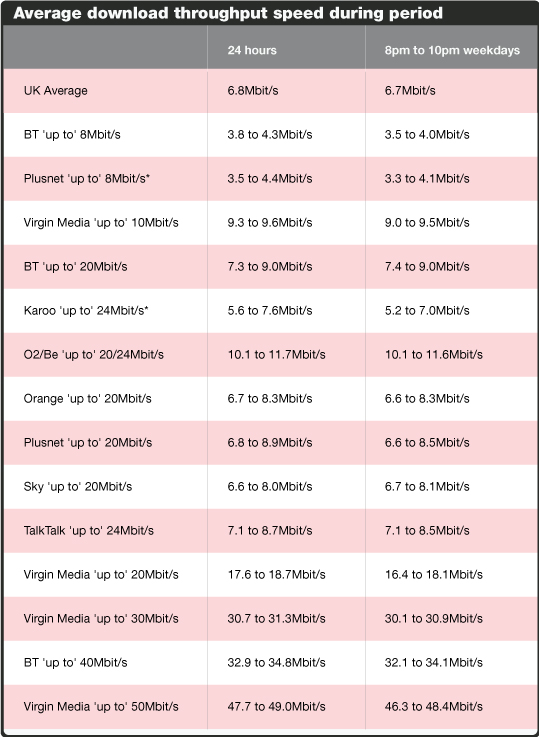 Minimum term contracts aside, Virgin Media offer the best deal in terms of download speeds. The table above is taken from an OFCOM report published in July 2011 and shows how Virgin Media stack up against other providers.