If you haven't seen it already, I would highly recommend that you watch this interview with Matt Cutts, who is in charge of Google's Web Spam team.
Unless I am mistaken, the point of the video was to clear the air between Google and SEO professional, following Google's decision to remove certain keyword data from Google Analytics. Aside from pointing out that Google needs people to practice good SEO to help them find and index the best content, Matt Cutts also mentioned a free guide to search engine optimisation.
Download Google's Search Engine Optimisation Starter Guide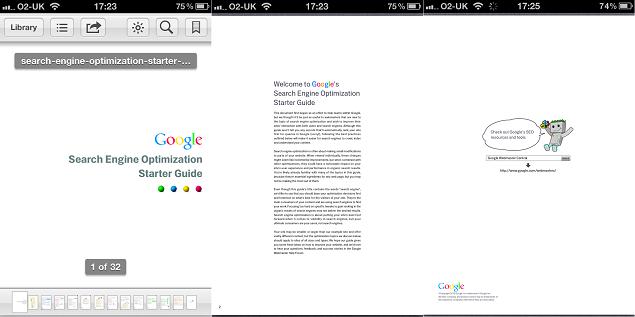 I took the earliest opportunity to read through Google's SEO Starter Guide and I'm pleased to note they emphasise the same points as I do in SEO is easy (when you get the hang of it). While I covered the issues of on-site content, on-site signposting and off-site link building in a few paragraphs, Google have churned out 32 pages: talk about detailed guidance!
Whether you are new to SEO or do this for a living, Google's Search Engine Optimisation Guide is  well worth reading. You can download it using the link above, or simply Google "SEO starter guide".
Google & free SEO advice
This isn't the first time Google has published free help relating to Search Engine Optimisation and I doubt it will be the last. However, it did remind me of the following video, in which Matt Cutts uses several examples to demonstrate what constitutes good and bad SEO: