Can I record Black Ops 2 gameplay without a capture card?
In November last year, I uploaded a semi-sarcastic video to YouTube, entitled "How (not) to record COD: MW3 game play". Here it is:
The point of the video was to illustrate the fact that budding YouTube commentators can't yet rely on the built in capture mode. At the time, I suggested the (market leading?) Hauppauge PVR.
Whilst connecting the PVR is relatively simple, it requires the use of a computer: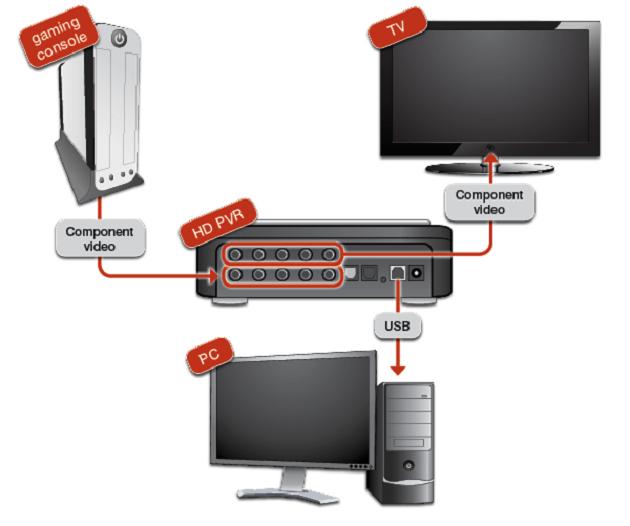 For many people, me included, computers are often kept separately from consoles: often they will be in an office of sorts, whilst the PS3, XBOX or Wii are more commonly found in the lounge, games room or (for the lucky kids) a bedroom.
It is for this reason that I had been delaying the purchase of a capture card… until now. Meet the AVerMedia Game Capture HD:
Recording your Xbox 360, PS3 and Wii gaming triumphs is now much easier! If the living room is your war field, all you need is your video game console, TV set and the Game Capture HD. The Game Capture HD is a standalone HD video capture box which allows users to record PS3 or Xbox 360 HD gameplays to an internal or external hard drive without a PC. Installation is easy. Just connect the Game Capture HD to your game console with Component cables, and there you go! With one click, the Game Capture HD can capture and preview live game footage in 1080i resolution. When you're gaming or playing back your recordings, you can also capture the precious moment in an image file freely. You have the right to decide where to save the recordings or screenshots. Besides, all your recordings and screenshots can be moved between the connected hard drives for portability and sharing.
In short: the AVerMedia Game Capture HD allows you to record from an XBOX, PS3 or Wii without the need for a computer. They are currently available on Amazon for £129.99 and, at the time of posting, there are only 4 in stock.
Thanks go to Brian Sendzik for giving me the heads up on the AVerMedia. As a special treat, here is a link to his first Call of Duty: Modern Warfare 3 commentary. In the event you subscribe, please tell him 'king' sent you 😉
COD: MW3 captured with the AVerMedia Game Capture HD
In case you were wondering, it is my time keeping that is being discussed at the start of the video. I had work to do… gaming had to wait! [Update: I do, however, now have my own channel @ youtube.com/iKingOfHouse]
You can buy the AVerMedia Game Capture HD on Amazon.co.uk. For those of you in the US of A, the AVerMedia Game Capture HD is almost half price on Amazon.com.