In addition to being highly amusing, the Inbetweeners film has a pretty decent soundtrack. For obvious reasons, I didn't use Shazam at the cinema and assumed I'd find out what the songs were at a later date.
On my drive home this evening I heard one of the songs playing on Capital FM so I put Shazam to work: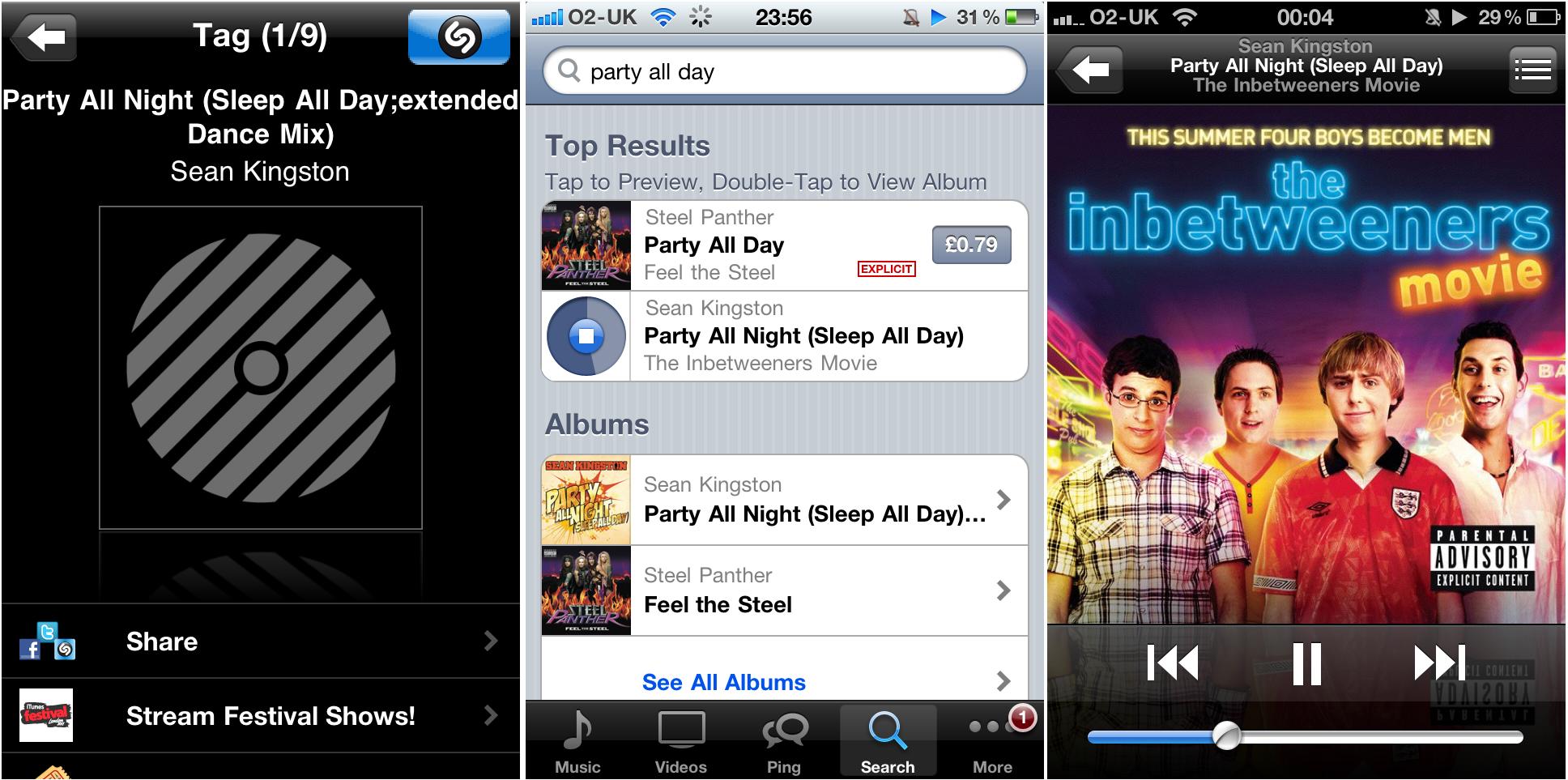 If you're unfamiliar with Shazam, it is a music identification service that will work out the name of (almost) any song from a short sound clip. On the iPhone version of Shazam, results are returned with a direct link to the iTunes store.
It turns out the soundtrack to the Inbetweeners movie is already available on iTunes. As you can see from the picture above, I've already downloaded Sean Kingston's Party All Day (Sleep All Night).
I've also downloaded We Speak No Americano by Dcup & Yolanda Be Cool, which is the backing music for Neil's brilliant dance solo……