If you're an Android user I am aware this is old news and there is no need to point it out in the comments! As you would naturally expect, Google deploys new features to their own handsets before Apple gets them.
Moving on…. I signed into the App Store last night and was pleased to see a new Google Plus update, boasting video hangout functionality.
Starting a hangout is a fairly simple process: sign into Google+, go to the messenger tab and tap the video icon. You get a pleasant warning to check your hair before starting the hangout, at which point you will see something like this: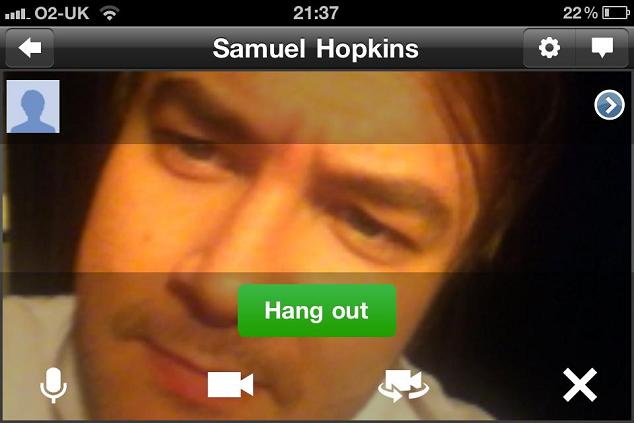 Hit the big green button and away you go….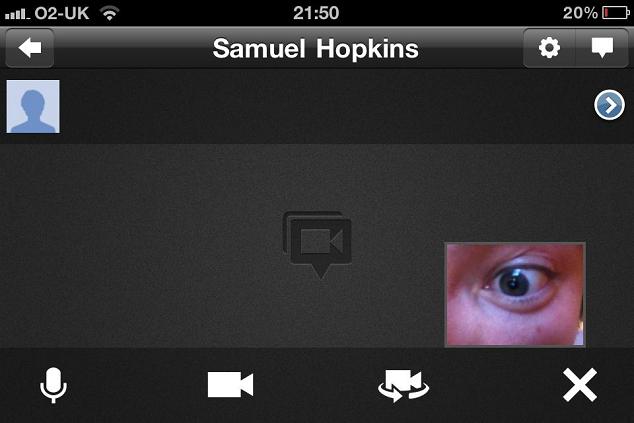 The controls you see allow you to to enable/mute sound, start/stop steaming, toggle which camera is in use and to leave/end the hangout. I happened to take these images in landscape mode although they also work in portrait.
Assuming you already have G+, open up iTunes and you will see the update. If not, you can download it here (UK) or here (US) for free.