I've just activated the new look YouTube and first impressions are good. The new layout is much cleaner than any of the previous versions and brings YouTube into line with other Google properties such as Google Plus (G+).
How to activate the new look YouTube (video)
===
If for some reason you are unable to view the video, the following screenshots should help:
Step 1: Log into your YouTube account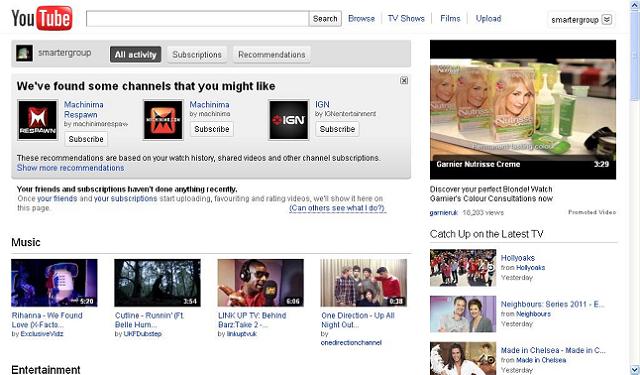 Step 2: Open the developer console & enter some text
Mozilla Firefox: CTRL + SHIFT + K
Google Chrome: CTRL + SHIFT + J
Enter the following:
document.cookie="VISITOR_INFO1_LIVE=ST1Ti53r4fU"
Step 3: Hit enter, refresh the page & enjoy the new look YouTube!