Adam Arnold, CEO The Smarter Group Ltd.
My feature (printed in its entirity, above) in this morning's 'Generation Next' pull-out in The Guardian newspaper isn't quite up there with making the cover of Time Magazine, however I am still delighted by the presence of my name in a list of the UK's top 500 entrepreneurs of the future.
Inclusion in this article comes with an invite to join the The Future 500 network, sponsored by Courvoisier and run in conjunction with The Guardian. As a huge fan of networking with other entrepreneurs, I can't wait for the first event: this coming Thursday 4th December at a secret location in Soho.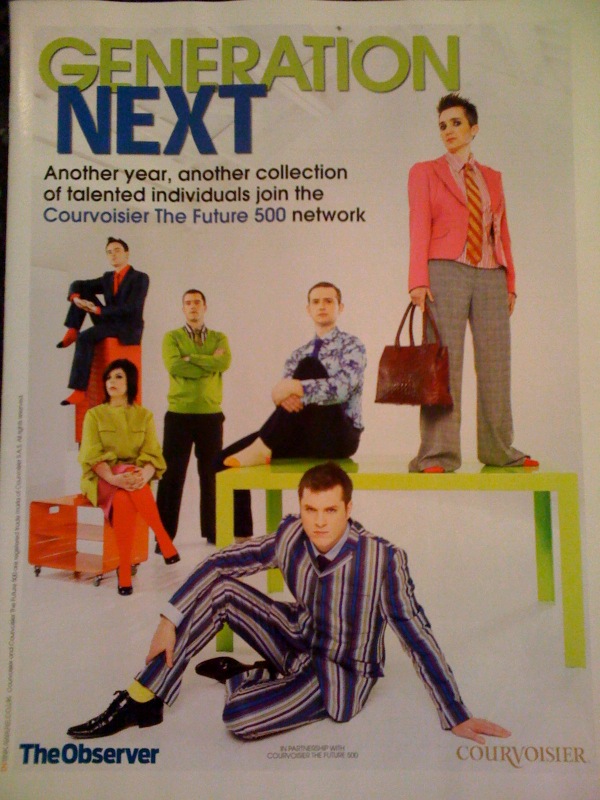 UPDATE: The CVTF500 event was a fantastic opportunity to meet the people behind the network as well as some stars of the future. Special thanks Delphine Reynaud for organising the event on behalf of the Courvoisier Future 500 network.