This post was uploaded before COD: Modern Warfare 3 was released. For up to date information, plus hints & tips on getting the most out of the game, subscribe to my new channel: YouTube.com/iKingOfHouse
Alongside themed events, such as paintball on a recreation of MW2's Scrapyard, delegates of COD: XP are being exposed to early information regarding Activision and Infinity Ward's upcoming Call of Duty title: Modern Warfare 3.
Yesterday I posted the MW3 multiplayer preview. Since then, Activision and Infinity Ward have released additional information regarding [geo-in country="uk" note=""]Call of Duty: Modern Warfare 3 (Hardened Edition).[/geo-in] [geo-in country="us,ca" note=""]Call of Duty: Modern Warfare 3 (Hardened Edition).[/geo-in]
To quote the Call of Duty website:
Boasting multiplayer map packs, memberships, in-game unlockables, and a one-of-a-kind book bound by Call of Duty®: Modern Warfare®'s untold secrets, the "Hardened Edition" is the definitive experience for the Call of Duty® fan.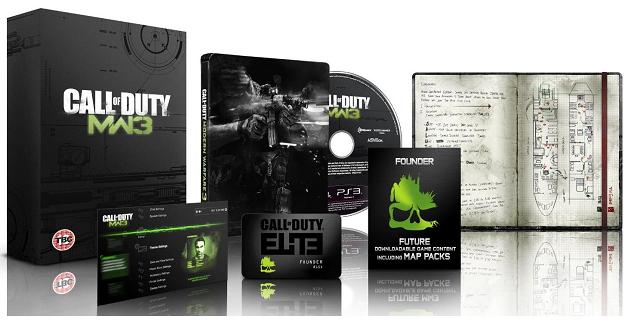 COD: MW3 (Hardened Edition) – Value for Money?
At the time of writing, I have never purchased anything over and above the normal version of a game as the additional content is rarely relevant to my gaming experience.
However, the Hardened Edition of Modern Warfare 3 could change that as it offers better value for money than the regular game, assuming you will download all of the map packs.
On the basis I've already pre-ordered MW3, I'm going to drop Amazon an e-mail and enquire about the possibility of upgrading.