Birds Seasons from Rovio Mobile
Available now on iTunes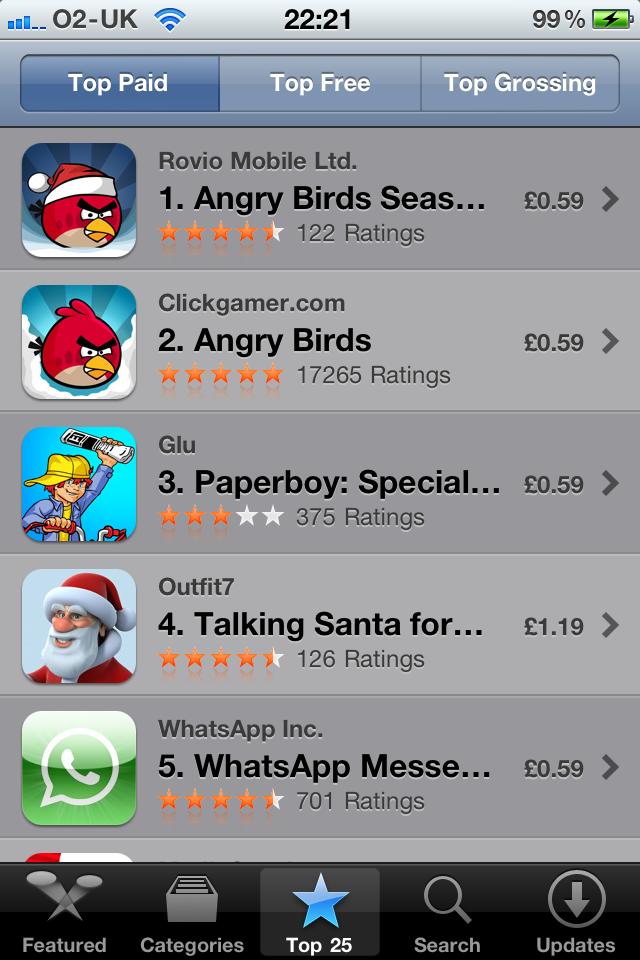 Further to Angry Birds pipped by Sleep Talk Recorder I note that Rovio Mobile is once again back on top of the iTunes game chart.
On Thursday Angry Birds Halloween owners were able to download a free update including a set of 25 levels with a Christmas theme. The game was renamed Birds Seasons, so I suspect there will be additional updates in the Spring and Summer of 2011.
Within 24 hours of release Birds Seasons is back on top of the iTunes top 10 paid apps chart. Furthermore, the original Angry Birds has moved back up to second place.
I wonder if Rovio Mobile can occupy the top 3 spots when Angry Birds 2 is released? That would be quite an achievement for a developer no-one had heard of less than a year ago.