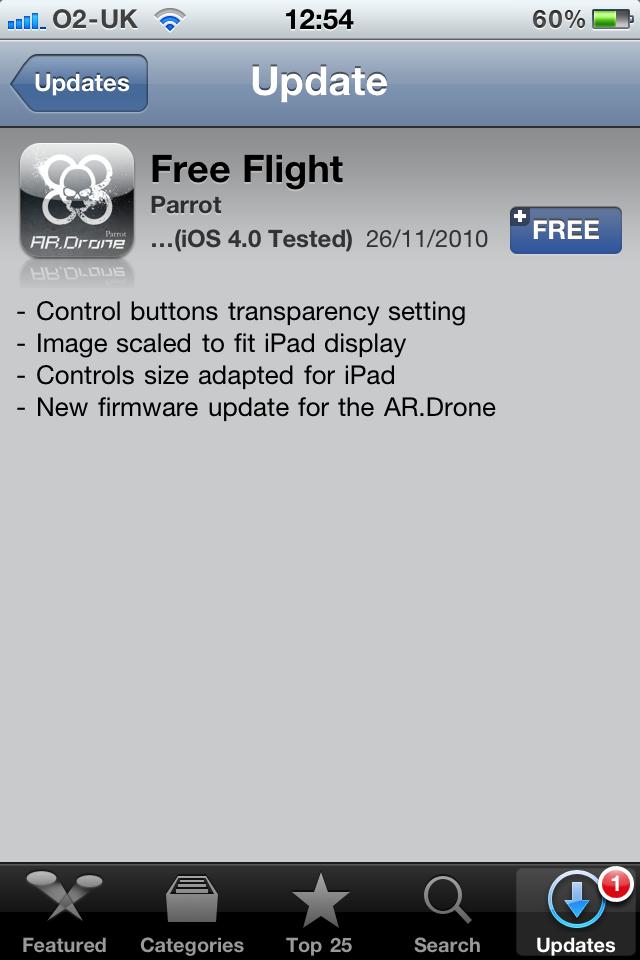 There is a new firmware update available for Parrot's AR.Drone, which I suspect may have something to do with the imminent release of AR.Pursuit – the first 2 player Augmented Reality game to hit the App Store.
The latest version of Free Flight includes the latest firmware along with some improvements to the application itself.
iPhone users benefit from new settings, such as button transparency, whilst iPad users get a complete revamp making AR.Free Flight much more suited to the larger screen.
At the moment I haven't had a chance to test Flight Record with the new firmware however I shall report back soon enough!