AR.FlightRecord version 1.1 for Parrot's AR Drone is now available to download from iTunes.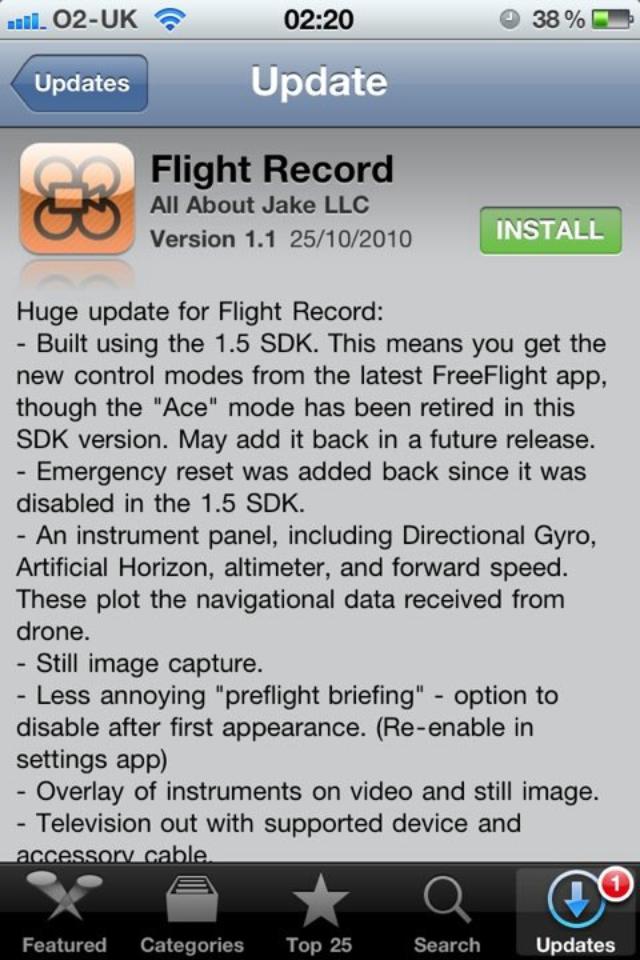 New features in version 1.1
As you can see the video below, the developers have added an altimeter, speed indicator, directional gyro and artificial horizon to the existing spec list.
Further details and downloads
For further information, photos, videos or to download AR.FlightRecord please click here.