The AR. Drone is an Augmented Reality Quadricopter for the iPhone, iPad and iPod touch.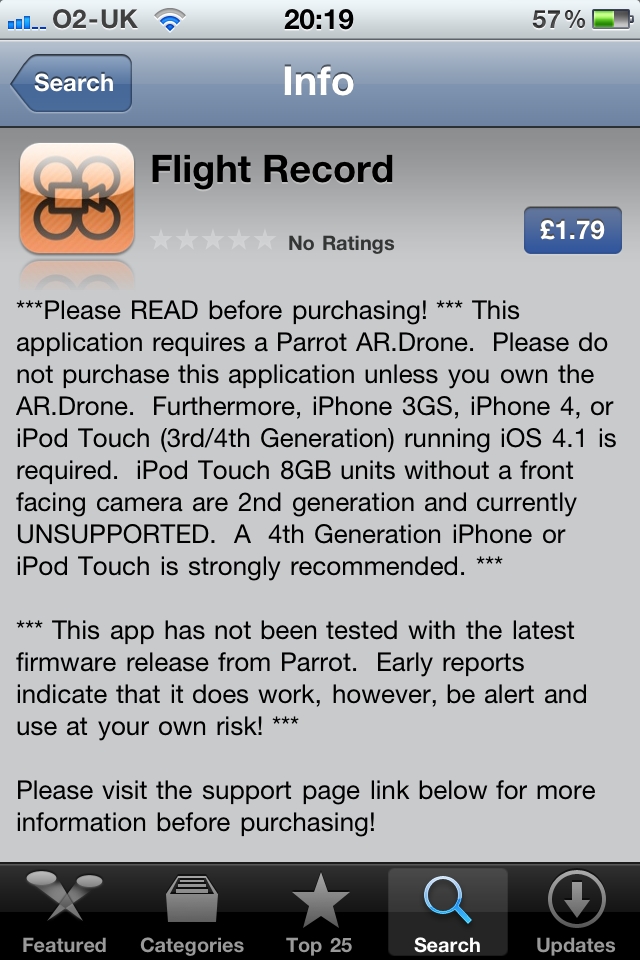 In this post I mentioned I had downloaded a new application for the AR.Drone, called Flight Record.  Weather permitting I intend to test out this application tomorrow and then upload a review on this page. If you can't wait that long, you can download Flight Record on iTunes.
Update: 10/10/10
I am delighted to say the world did not end as predicted by some and I was able to have a quick play with the AR.Drone and AR.FlightRecord. As you can see from the video below the application does exactly what it says – recording in flight footage from the drone's two mounted cameras.
My first use was in very windy conditions so there's nothing exciting about the video… it's a flight around my garden at approximately 6 inches off the floor the whole time. When I have more time / better weather I'll give the application a more thorough test.