Angry Birds by Rovio Mobile
Download from iTunes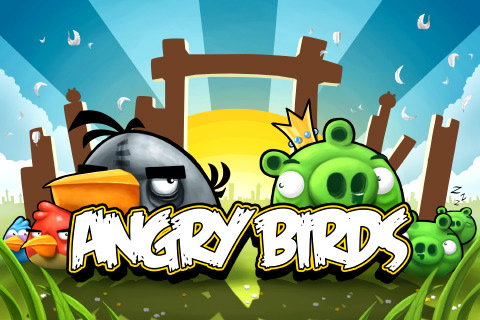 I was quite surprised to see Angry Birds as a trending topic on Twitter today. Whilst I do actually have Angry Birds on my iPhone, it wasn't until reading through the Angry Birds trending timeline that I realised just how popular this game has become.
"Angry Birds is a puzzle video game developed by Rovio, a developer based in Finland. Since its release for Apple's iPhone and iPod Touch devices, over 6.5 million copies of the game have been purchased, and versions have appeared for other touchscreen-based smartphones." – Wikipedia
"The survival of the Angry Birds is at stake. Dish out revenge on the green pigs who stole the Birds' eggs. Use the unique destructive powers of the Angry Birds to lay waste to the pigs' fortified castles.
Angry Birds features hours of gameplay, challenging physics-based castle demolition, and lots of replay value. Each of the 120 levels requires logic, skill, and brute force to crush the enemy.
Protect wildlife or play Angry Birds!" – Rovio Games, makers of Angry Birds
Check out the original Angry Birds game on the App Store.