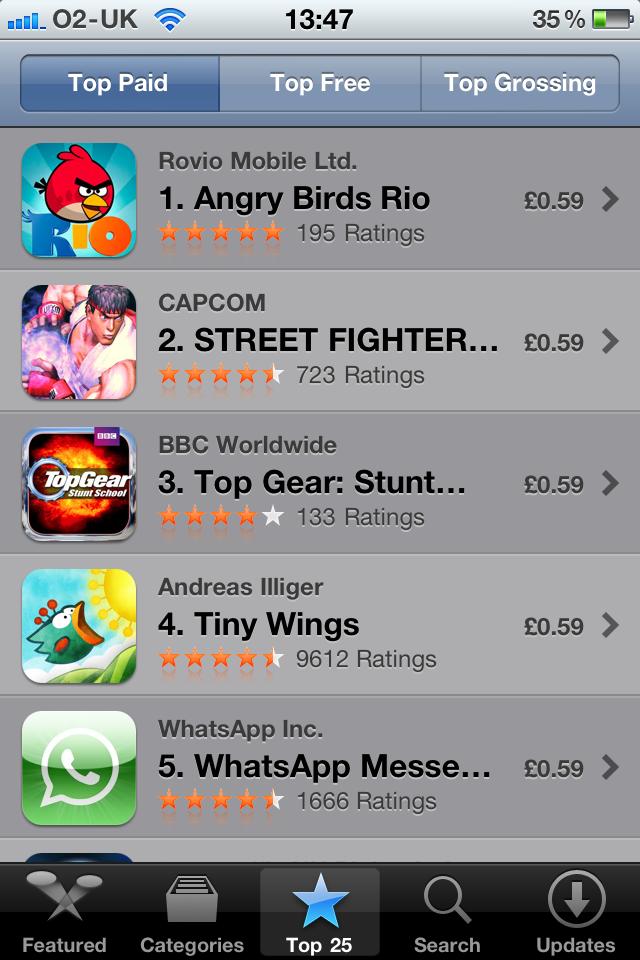 Last night I posted up Angry Birds Rio arrives on iTunes, stating that I thought it would occupy the top paid app spot within 24 hours.
Rovio Mobile have actually gone and achieved this in less than 12 hours. I don't have an exact time, as I didn't check the App Store until 10 a.m., so it could be something ridiculous like 3 or 4 hours. If I find some concrete information I shall update this post.
In any case, congratulations Rovio Mobile on yet another top paid app. The original Angry Birds, Angry Birds Seasons and now Angry Birds Rio all take up a place in the top 10 paid app chart. At the time of writing they are 7th, 9th and 1st respectively. These guys really are the kings of iPhone, iPod and iPad games right now.