Birds Seasons from Rovio
Update for Angry Birds Halloween
Download now on iTunes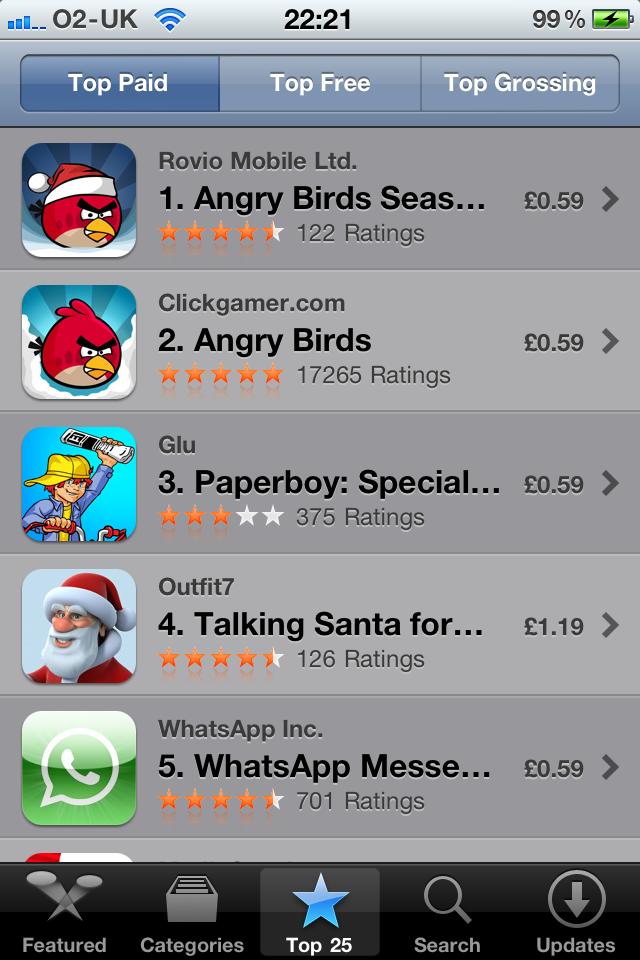 If you've been on Twitter today you may note "Birds Seasons" is a trending topic. I thought this may have had something to do with Rovio Mobile's planned transition from mobile applications to console gaming so I checked out the trending timeline.
The bulk of the tweets were coming from people with Android handsets, sticking a virtual two fingers up at anyone with an iPhone, iPad or iPod touch because they were getting Birds Seasons for free.
A quick check of twitter.com/RovioMobile and it became apparent that anyone with Angry Birds Halloween Edition on an iPhone, iPad or iPod touch would also receive this update free of charge at some point later today.
If the video below doesn't fully explain the idea of firing birds at pigs then you might want to check out my previous posts Angry Birds Halloween Edition and Angry Birds Trending on Twitter to see what it's all about.