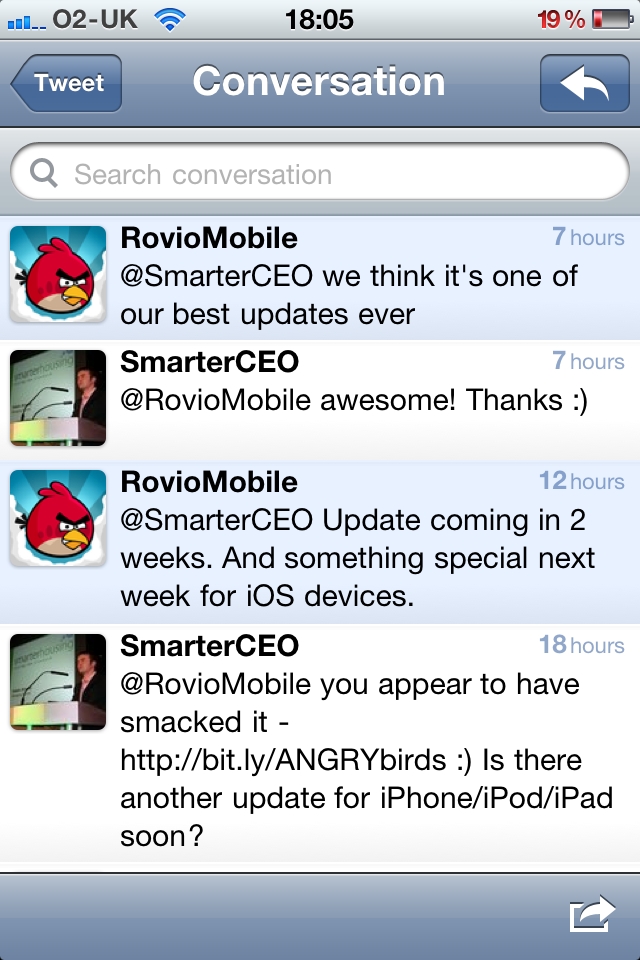 After writing this post Angry Birds – Trending on Twitter, I got in touch with the developers via Twitter to see if there was anything else in the pipeline.
I was really impressed with how quickly Rovio Mobile came back to me. You can see for yourself what was said and now I've started playing Angry Birds again I'm rather looking forward to the update.
Sadly I'm still in the first 'world' but with lots of commuting miles over the coming months hopefully I'll be able to make some progress in this highly addictive puzzle game.
If you'd like to check it out for yourself you can download Angry Birds from the App Store.
Alternatively you can follow the developers at twitter.com/RovioMobile. I'm sure you'll agree their attention and time to responding to customer questions is absolutely top notch!