UPDATE: 34sp.com also sell domains and throughout January, all .co.uk. domains are just £2.50 per year. I can assure you, this is a bargain! Visit 34sp.com/domains for more information [and don't forget the free month's hosting offer (below)]
Taking advantage of 34SP's "one month free hosting" offer is simple:
– head on over to 34sp.com;
– choose the hosting package that fits your requirements; and
– enter www.smartergroup.biz into the referral section.
But what hosting package should you choose? See below for my thoughts. All pricing information is up to date as at 10th November, 2011. If you notice any errors please leave a comment and I'll update as soon as I can.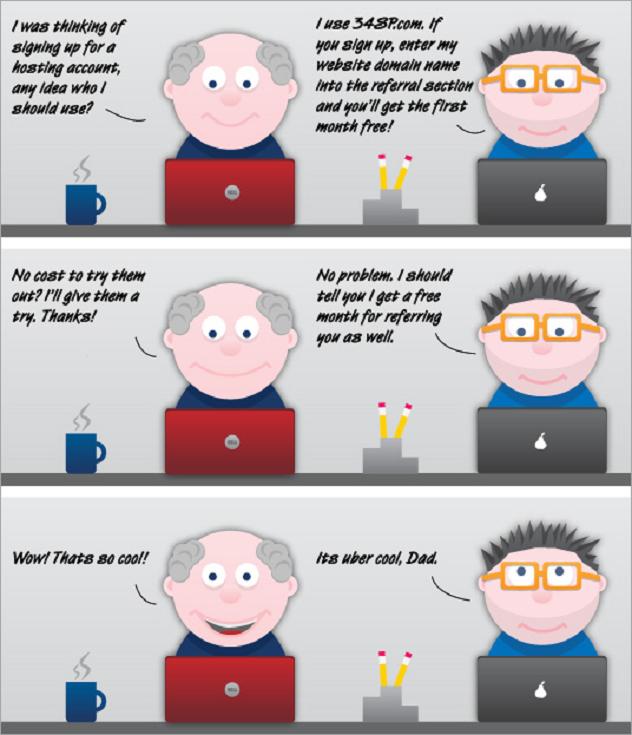 Individuals or Businesses needing an online presence:
Professional Hosting @ £3.95 per month

If you're an individual or business looking to develop an online presence, you should be using WordPress. In conjunction with 34SP's one click installer and the hugely simple nature of WordPress, you can use this option to have a professional website up and running in minutes (ok, an hour if you haven't pre-written your content].
Tech business with bespoke online applications
Business Hosting @ £14.95 per month
Think you're the next Mark Zuckerberg? 34SP's Business Hosting is the package for you. Lets face it, you can't host a billion dollar business on hosting that costs less than £50 per year!
Web Developers & Affiliate Marketers
Reseller Hosting @ £17.95 per month
This is the package that I use. It is intended for web developers who wish to offer hosting for their clients, however it also meets my needs as an affiliate marketer. Anyone who is looking to deploy multiple domain names should be considering the Reseller Hosting package. While there may be cheaper options (I haven't looked!), I sincerely doubt you will find any hosting company that offers the same level of support at 34SP.